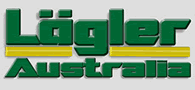 Company Profile
Lagler Australia have been the leaders in Timber Flooring solutions for contractors, builders, architects and homeowners for over 22 years.

Previously known as Portugal Cork and an importer of a range of cork tiles and other related products, Lagler Australia became the sole Australian distributor for the high quality range of LAGLER German-made timber floor sanding machinery in 1989.

The flagship HUMMEL belt sander has dominated the market since then, and has never been headed. Along with the other quality, hand-made machines in the Lagler range, timber floor contractors have been able to provide the homeowner with the highest quality finish.

Since the success of this range of machinery, Lagler Australia moved into broader trade distribution of timber floor coatings, stains, abrasives, adhesives and timber itself, to the timber flooring industry.

Rather than simply supply the products themselves, Lagler Australia have been part of the consultative process to "improve the breed". Through liaison with both manufacturers and contractors, including thousands of hours of on-site consultation and product support, Lagler Australia are not just a timber flooring and floor sanding supplier, they are a business partner.
Lagler Australia
03 9887 2344
28 Parkhurst Drive, Knoxfield, VIC, 3180
* If you would like to update the text on your profile page, please contact Spec-Net.