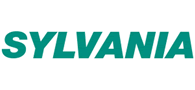 Company Profile
Sylvania Lighting is a vertically integrated manufacturer and designer of professional roadway, floodlighting, and industrial lighting products and services. With a solid foundation of 40+ years in the Australian market, Sylvania understands the science of lighting and what is required to provide our clients with an innovative and functional lighting solution.

With an extensive, network of professional international partners and under our quality management systems of ISO9001 and ISO14001, Sylvania Lighting market an impressive selection of professional LED lighting solutions for Commercial, Industrial, Floodlighting, CSE Hazardous, Lamps and Roadway applications.

Sylvania Lighting
02 9794 9300
96 Gow Street, Padstow, NSW, 2211
* If you would like to update the text on your profile page, please contact Spec-Net.