LED Floodlight Briteline LED Raptor from Sylvania Lighting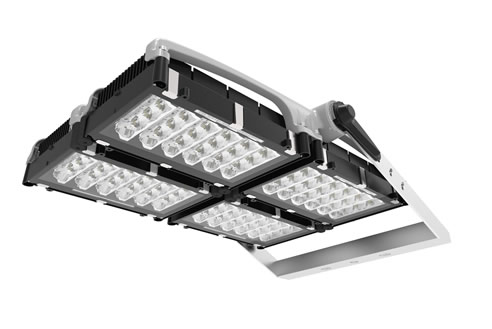 RAZOR-SHARP FLOODLIGHTING
Meet the Sylvania Briteline™ LED Raptor - the new apex predator in LED floodlighting. Discover a killer combination of world-class performance, energy efficiency and cuttingedge optical technology, plus lower ongoing maintenance costs in one sleek package.
EFFICIENCY IN ITS DNA
The key to Raptor's performance is its world-first, Australian-designed reflector system housing the latest LED chips. This state-of-the-art technology intensifies performance and minimises losses to make Raptor one of the most energy efficient high powered LED floodlights on the market. The Sylvania Briteline™ LEDRaptor produces a high lumen output with less power, saving up to 40% of the energy used by traditional 2KW Metal Halide floodlights.
RAZOR-SHARP PRECISION
Cutting-edge and unique, Raptor's optical reflector system delivers dedicated asymmetric distribution with exceptional performance and precision. This radical new optical technology distributes light exactly where it's needed, providing better control, lower glare and less spill light, to increase efficiency and reduce the impact on neighbouring residents.