StreetLED MKII High Performance Street Luminaire by Sylvania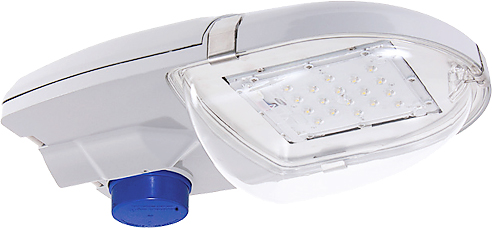 The StreetLED MKII is a high performance luminaire designed specifically to meet Australian/New Zealand minor road lighting requirements. The optical system with LED light source is optimised to provide the maximum spacing complying with AS1158-3.1 Category P.
The optical chamber sealed to IP66 ingress protection and the self-cleaning visor minimises light loss due to dirt accumulation, reducing the maintenance and resulting in a highly energy efficient luminaire.
One for one replacement 70W HPS, 80W MV, 42W CFL, 2 x 14W T5, 2 x 24W T5.
Options:
Photocell options: 3-pin NEMA recepticle, 7 pin NEMA recepticle, D2 type cell.
Visor options: Standard, Aeroscreen, Glare Shield, Louver.
Fused Terminal Block.
Class I / II (Double Insulated).
Surge Protector Device (SPD).


Aeroscreen Visor, NEMA PE-cell.