Lightweight concrete planter boxes by Mascot Engineering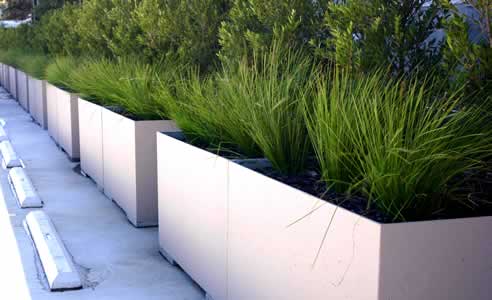 Another innovative product from Mascot Engineering, Lightweight Glass Reinforced Concrete (GRC) Planter Boxes.
Mascot's GRC Planter Boxes are cost effective and simple to install. Ideal for use on verandahs or when access is difficult, their lightweight nature assures convenience.
GRC's absence of steel reinforcement makes it ideal for use under normally corrosive conditions, and has a resistance to chemical attack far greater than traditional concrete.
Available in various shapes and sizes to suit most applications, including freestanding, wall mounted, cavity mounted and in-ground. Due to continual development, we recommend you contact the sales team for a complete list of standard sizes. Alternatively, we can discuss your specific requirements, design and manufacture Planter Boxes for your situation.