Gutter Protection Filtration System with GuttaFilta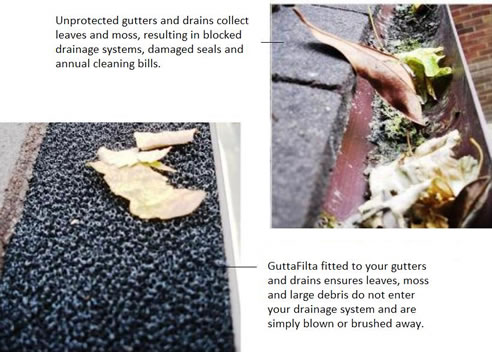 GuttaFilta is a new innovative design in filtration systems that caters for all types of gutters and drains. 97% of home owners in a recent survey* said they would be happy to have this product installed in their home.
Eliminate those costly annual cleaning bills, install GuttaFilta and ensure your drains and gutters flow freely without collecting leaves and moss.
Made from Polyurethane reticulated foam, GuttaFilta is a highly durable flame resistant material which withstands temperatures from -30 to +100 degrees centigrade with a 95% breathable rate, ensuring free flow of water through the filters into your gutters and drains.
*Survey based on a poll carried out November 2009 from 180 homes.