Modern Low VOC Paints from Painted Earth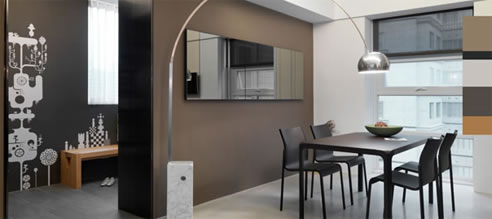 Interior paints and wood finishes are able to help put the finishing touches on an enjoyable living or work space. However fumes from regular paints and wood finishes can create poor indoor air quality for up to five years after painting or renovating. By choosing modern low VOC paints and wood finishes you are able to avoid smelly and toxic fumes.
Low VOC paints and wood finishes can be either synthetic (acrylic) or natural. Low VOC acrylic paints are equally as durable and much the same price as regular acrylic paints. Natural paints and finishes are generally a little more expensive and not quite as durable, however they have a unique natural beauty and are the healthiest choice for very chemically sensitive people.
We've tested all the products we carry and selected only ones we consider to be durable, aesthetically pleasing and easy to apply.