Bringing Swimming Pool Tile Ideas to Life with MDC Mosaics and Tiles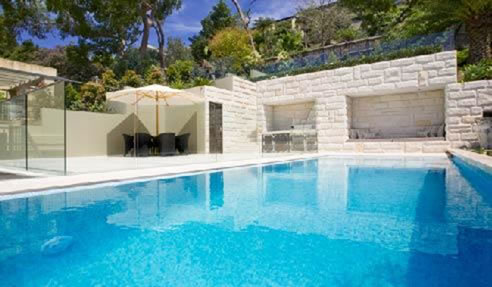 MDC Mosaics and Tiles are fully committed to bringing swimming pool ideas to life, from the planning stage, project management, all the way to completion and maintenance. The Australian-owned and operated company has been of profound service to the building and design industries for nearly three decades. With over 40 years of experience shared with the team of proprietors and experts, MDC Mosaics and Tiles remains the number-one choice for pool tiles, feature tiles, and tile accessories.
Achieving Swimming Pool Tile Ideas with MDC Mosaics and Tiles
The MDC catalogue boasts some of the most diverse selections of tiles for all kinds of applications. Whether for domestic or commercial properties, MDC Mosaics and Tiles offers the ideal tile in the most on-trend texture, colour, shape, size and style for the desired results. Their signature mosaic tiles are available in glass, ceramic, porcelain, marble and stone. Clients can push the creative boundaries even further with custom blends available at no additional cost.
Mosaic tiles from MDC Mosaics and Tiles are supplied by leading tilemakers on the global scale. Some of the standouts on the roster includes:
1. Bisazza - Renowned as the "ultimate glass mosaic tile," Bisazza proudly hails from Italy. The tile range comes in exquisite patterns and textures that are one of a kind. In addition to aesthetic appeal, Bisazza has received positive reviews for its cutting-edge hotmelt backing system. Upon application, the tiles achieve a smooth, level, and long-lasting finish.