Powerful Catenary Luminaires from WE-EF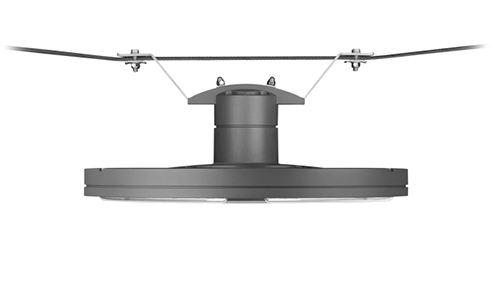 Powerful Catenary Luminaires
The new CFS540 catenary luminaire completes the WE-EF CFS500 series. The counterpart to the CFT540 pole-mounted street and area lighting luminaire has a diameter of 700 mm and delivers nominal lumen output of 16200 lm in the maximum configuration with connected wattage of 108 W.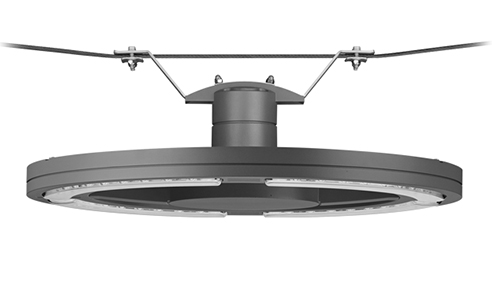 Together with the smaller CFT530 and CFS530, planners can solve a variety of lighting tasks in urban spaces with a uniform design line. Thanks to the wide power range from 24 W to 108 W and symmetric medium-beam [C50] or rectangular[R] distribution, the luminaires are suitable for both small, winding paths and also large, wide spaces and car parks.
For more information on powerful catenary Luminaires, please visit www.we-ef.com.