Operable Walls for Googong Anglican School from Bildspec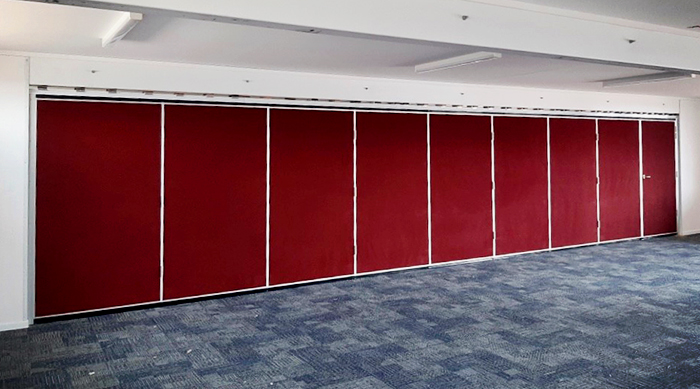 Bildspec Operable Walls Deliver on Their Promise of Exceptional Customer Service
Googong Anglican School has recently completed a major upgrade to their learning facilities. Bildspec Operable Walls was selected as the supplier of choice to supply their acoustic moveable walls to this project. This was because of our track record of continuously taking existing buildings and creating attractive, open-plan spaces that are increasingly connected. The results are learning and activity spaces that flow into the next, doing away with traditional rigid, isolated classrooms or halls.
This exciting project, designed by Cox Architecture, has aided the provision of flexible, innovative learning environments at Googong Anglican School. Bildspec supplied easy-to-use, DDA-compliant moveable operable walls with the ability to partition a large open area into two classroom learning spaces at will. Alternatively, the room can be maintained as a large interactive open learning space. The high acoustic ratings of these folding acoustic walls facilitate open learning spaces where children can learn in a quiet yet robust physical learning environment.
At Bildspec Operable Walls, we pride ourselves in offering the best possible client experience which encompasses a high level of design & technical support, speed to market, and uncompromising customer service that makes customers want to keep using us. PBS, the builder on this job, has thanked Bildspec for "doing an amazing job" for them, commenting that "it has been a pleasure interacting with all of your staff, and we cannot thank you all enough for the work. We really, really look forward to working with you all again."
For more information on the product installed please click here or for any further information.