Energy saving building modeling with Saint-Gobain Speciality Films Australia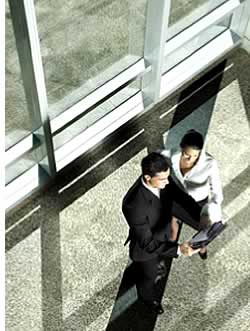 Even in the current tough financial climate companies all over the world are embarking on energy saving activities to measure baseline consumption and identify improvement opportunities. This is being undertaken for a number of reasons;
Spiralling energy costs are affecting profitability.
Increasing awareness of the effects that CO2 production has on climate change.
One of the significant areas of continuing energy waste is air conditioning. It can be considered outrageous to first allow sunshine to overheat a building and then use additional energy to reduce the temperatures to a more acceptable level. In the past traditional window films would dramatically reduce this incoming heat but also reduce the natural light in an unacceptable way. New technology allows us to make significant heat reductions without the need to affect the light levels or to change the look of a building from inside or out!
We can now use the very latest 'Building Modelling' software to give accurate predictions of energy usage, CO² reductions, payback, temperature reductions and comfort levels as well as providing other important building information. Our 'Radiation Profile' gives an excellent snapshot of the results of installing window has on the amount of solar energy being allowed to enter a building and the amount of energy required to nullify the negative effects this creates.