Plastic Cable Pits from Mascot Engineering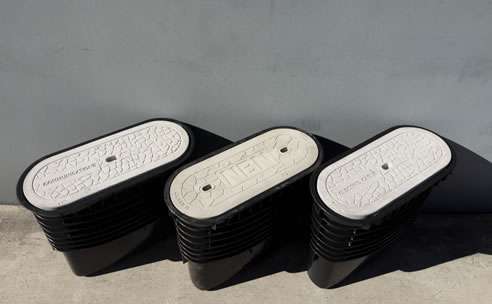 Mascot Engineering have now introduced plastic electrical and telecommunication cable pits nationwide. The new range of Polymer (plastic) cable pits have been developed in conjunction with the major national authorities in the telecommunication and energy sectors.
Plastic cable pits are designed with a heavy duty side wall for structural integrity, but are still lightweight, which makes them easy to install, and also stackable for easy manoeuvring. Mascot's new plastic cable pit products are complemented by accessories such as risers, gaskets, and cross bars.
The plastic cable pit range includes:
Sizes P1 to P9
Telstra Approved Pits.
NBN Compliant Concrete Covers.
Concrete Covers (Electricity, Communications and NBN markings).
GMS Checkerplate Covers.
Cover Cross Bars (Iron)
Lockable Lid Options.
Lifting Keys.