Commercial Stainless Steel Urinals from National Stainless Steel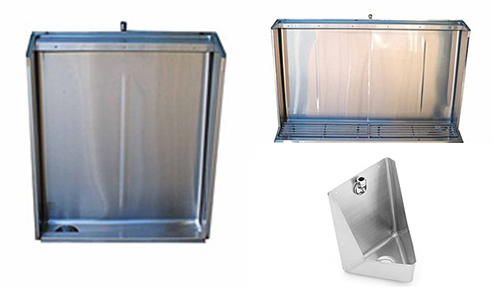 Innovated in compliance with Water Efficiency Labelling and Standards (WELS), National Stainless Steel has a quality reputation when it comes the supply of safe, hygienic, and eco-friendly commercial stainless steel urinals.
Made with grade 304 satin finish stainless steel, the commercial stainless steel urinals are durable and rot-resistant. They are built to last in form, style, and materials, and is arguably the most cost-efficient urinal choice in the market.
The National Stainless Steel commercial stainless steel urinal product catalogue includes:
Standard Urinal - Contains outlets with a screw fixed perforated and a dome outlet cover.
Wide Trough Urinal - Can be custom-made with length based on client's requirement. Delivered with exposed sparge pipe.
Urinette - Delivered with concealed or exposed inlet and a 50mm outlet.
Wall Hung Urinal - with 50mm left hand or right-hand outlets.
Get in touch with National Stainless Steel for more details on commercial stainless steel urinals. Visit www.nationalstainlesssteel.com.au today.