Stainless Steel Floor Troughs from National Stainless Steel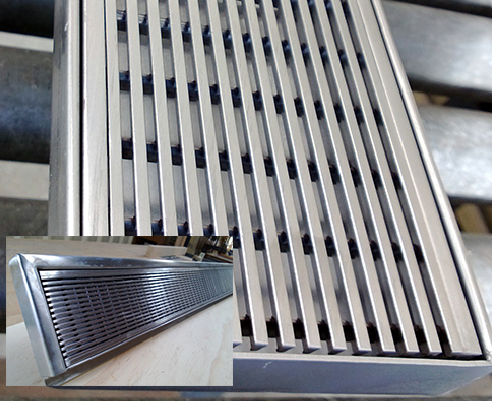 Just like all the other National Stainless Steel products, their stainless steel floor troughs are built from long-lasting materials and designed to do more than just drain wastewater.
The stainless steel floor troughs offer a flexible residential grating solution customisable to any required length. Made from grade 304 no. 4 finish stainless steel, it delivers superior containment for valuable space while supporting light foot traffic.
The stainless steel floor troughs are available at a standard with of 100mm wide. Clients may also opt to add wedge wire and length on request.
For further inquiries on stainless steel floor troughs, please contact National Stainless Steel or visit www.nationalstainlesssteel.com.au.