Heelguard Grate and Trough from National Stainless Steel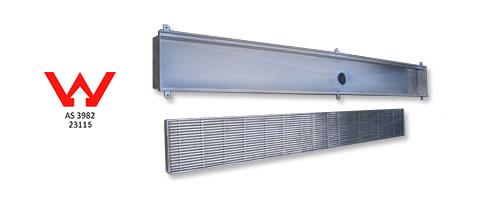 Designed to provide floor drainage for balconies, bathrooms, kitchens and garages, the heelguard grate and trough can be made to length as required.
This linear drainage grate and trough manufactured by National Stainless Steel is watermarked.
WaterMark™ is a product quality certification mark provided by independent certifying authorities. It confirms the product complies with the Plumbing Code of Australia and the relevant Australian Standards, which relate to product quality, including health and safety, and warrant that it is fit for purpose.