New Vortex Ceramic Automotive Film from Solar Gard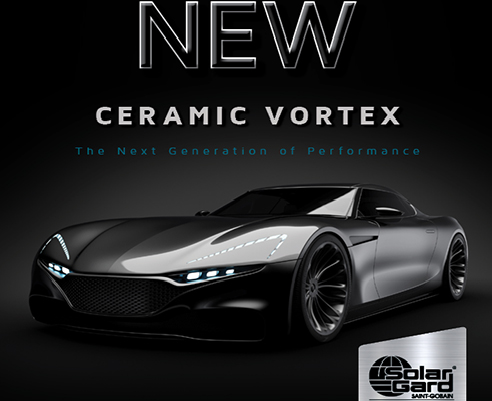 State-of-the-art manufacturing capabilities make it possible to deliver a film that offers unprecedented heat rejection, increased glare control and outstanding UV rejection.
With several different shades to choose from, this nano-ceramic film will keep the inside of your car significantly cooler for ultimate driving comfort. You'll also be driving in style and get all the privacy you need.
Features and Benefits
Advanced ceramic technology rejects up to 96% of infrared rays
Total solar energy rejection up to 65%
Blocks more than 99% of skin-cancer-causing UV rays SPF 285+
Signal-friendly so it won't interfere with mobile phones, GPS navigation, satellite radio and other electronic devices
Increased safety - keeps shattered glass together
Help reduce fading
Rich black colour, minimising uncomfortable glare
Many shades available from dark to light, accommodating any driver's preference
Limited lifetime warranty
For further inquiries on the new Vortex ceramic automotive film, visit www.solargard.com.