Interior & Exterior Textures - 2021 Inspiration with 3D Wall Panels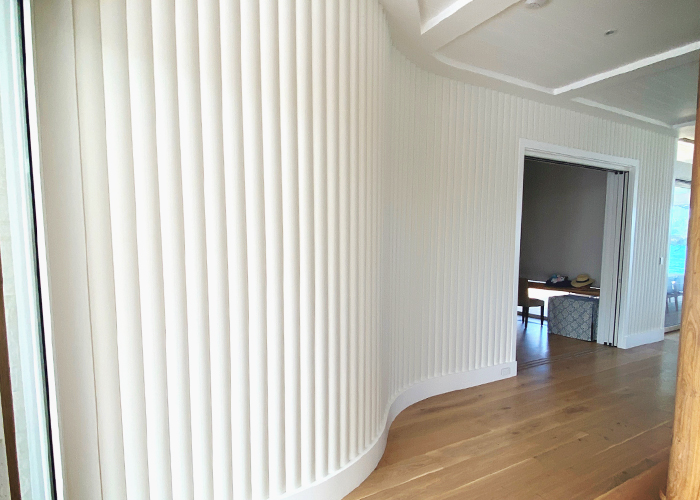 Happy new year everyone! We hope you all had a wonderful break and are ready to take on 2021. To kick start this year, we'd like to share two projects that can serve as inspiration for your next home renovation or commercial project.
Here's one to consider for your next indoor project...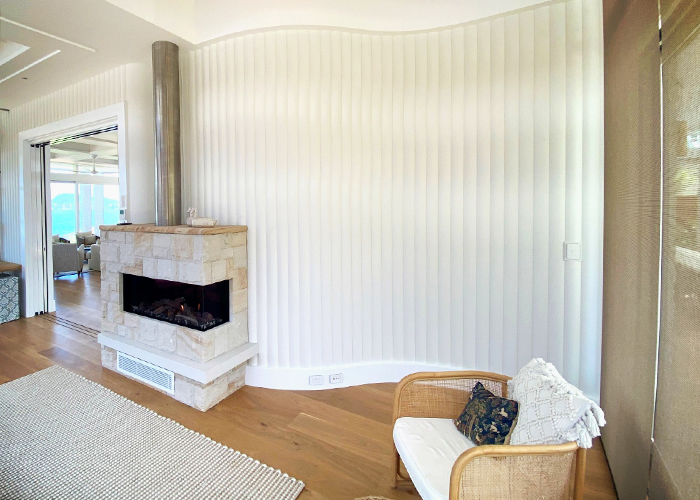 This beautifully curved creation by Construct Central Coast using our 'Logs 100mm' panels is spectacular to say the least. John and his team have managed to do what you would think was impossible with MDF panels as they are generally quite rigid. To achieve this look, John applied two layers of plywood to the curved surface, then trimmed down the 25mm panels to their thinnest point (where the logs meet). His team then lightly sprayed the MDF with water every 5 minutes for 1 hour to give the panels more flex. When the panels were ready, the whole wall was lathered with glue and then starting from one end, screwed onto the wall.
What a creative way to achieve this look and their hard work truly paid off. Thank you to John from Construct Central Coast for sending in these photos and for sharing his installation tips with us.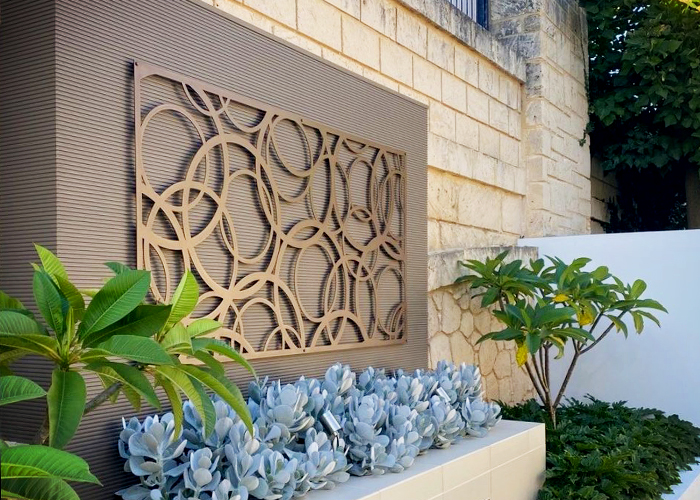 Need a new look for your pool area this year? Here's another great project using our waterproof outdoor polymer panels. This time the design 'Batons' was used to build this statement piece. Thank you to Andrew for sending in these photos.
Using different textures, like the Batons for the background to display a beautiful artwork, differing height levels of the planter box walls, and the soft texture of the plants all contribute to create a visual display that will delight to the senses again and again.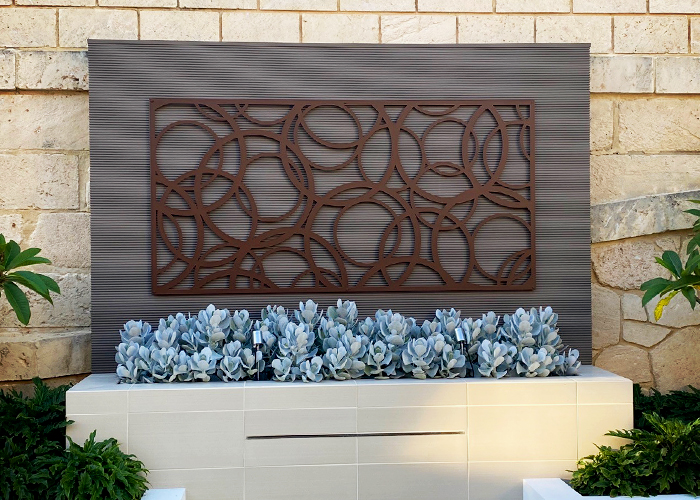 Our polymer panels are purchased raw in 18mm thickness board and require installation prior to sanding, priming, and painting. Call or email us for more details.
If you need some more inspiration, browse our website: www.3dwallpanels.com.au.