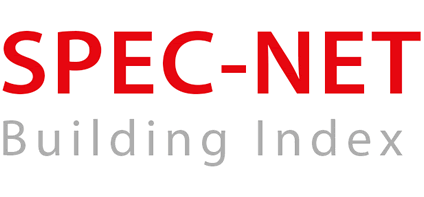 Company Profile
Australia's most comprehensive online architectural and design product directory since 1994. The Spec-Net portal delivers premium content attracting over 9 million visitors per annum.

Our audience demographic are architects, designers, engineers, contractors, building companies, building manufacturers both commercial and domestic.

Services we provide:

Spec-Net Building Index Listing
• Website link listing in the Spec-Net Building Index Portal.
• Company Profile Page.
• Articles, press releases, video or case studies with links back to your site.
• Monthly Statistical Reports

Online Shop
• Upload your products via our user friendly vendor panel.
• List products for FREE & only pay a minimal commission on sold items.
• Clear discontinued stock or hard to move items.

Advertising (contact for rates)
• One month rotating Leader Board Banner on home & sub-level pages.
• 12 month rotating Lower Banner.
• 3 Featured Articles within the Newsletter.

Website Design & Hosting
• Contact us about website design and cloud hosting.
Spec-Net
1300 656 126
3/31a Station Street, Bowral NSW 2575
* If you would like to update the text on your profile page, please contact Spec-Net.