Colour Anodised Decorative Light panels from Universal Anodisers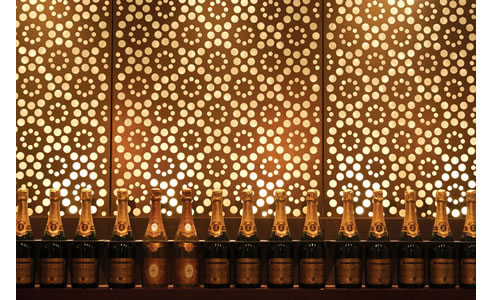 Colour anodised illuminated wall screens and lights a big hit in hotel.
Backlit colour-anodised aluminium screens developed by Bernabei Freeman. Colour anodised finishes, needing no maintenance for the life of the building and are used to achieve dramatic effects in backlit screens installed in hotels and homes.