Fireplace Design and Installation Sydney from Cheminees Chazelles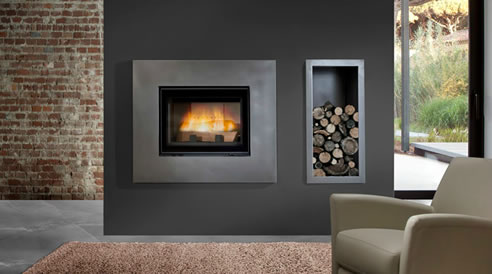 Our fireplaces have been built with advanced engineered technology and care to ensure you have trouble free operation, energy efficiency and maximum heat output year after year. The details behind this technology include:
Our Radiant Collection is built from heavy duty Lamellar Graphite cast iron, which provides a high level of corrosion resistance, vibration absorption and very good tri-dimensional stability.
Our Design Collection is built from double skin steel and lined with 60 mm firebricks to maintain a high combustion temperature.
The Chazelles retractable Dual Opening Door System uses a stainless steel axis mounted on high performance wheel bearings for smooth door operation and extra strong motorbike grade chains for the counter weight system.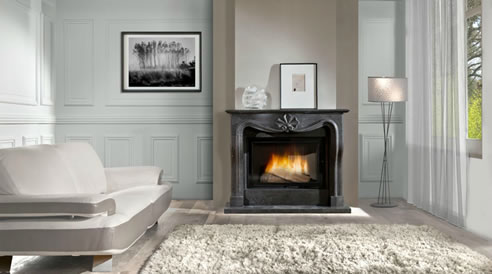 A secondary airflow system, specifically for keeping window glass clean and clear, and to ensure an appropriate balance of pre-combustion fumes.
Lateral and vertical opening doors are fitted with 820°C heat resistant vitro ceramic glass.
If you would like more information or a quote, please contact us.
Read our case study to find how a Chazelles Fireplace has benefited a family in Victoria.