Wood Burning Fireplaces - C800RVE by Cheminees Chazelles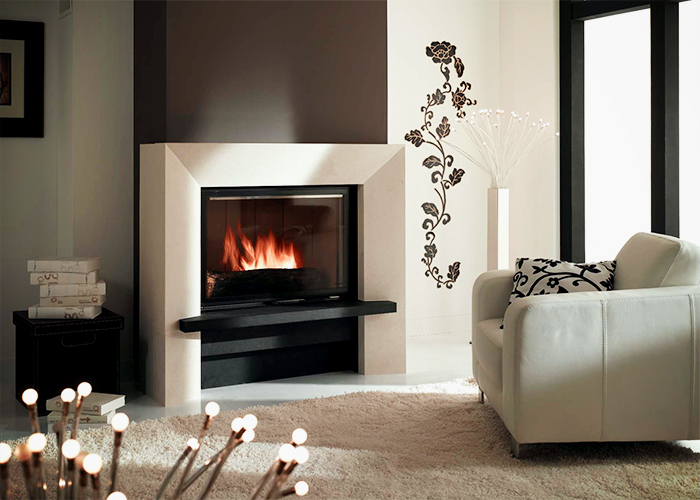 Looking for a modern and sleek wood burning fireplace that will leave a lasting impression on your guests? Check out the C800RVE wood burning fireplace from Cheminees Chazelles.
Based on advanced heating technology and design from Cheminees Chazelles, the C800RVE Wood Burning Fireplace is perfect for contemporary, modern houses and commercial properties. It features an elegant, large glass door with clean and unobtrusive lines, allowing a perfect view of the fire without compromising on safety and energy efficiency. Another key feature is a unique door opening system with a clever removable handle, which promotes ease of use. Slide the glass door up to enjoy an authentic open wood fire. When not in use, simply pull the door down.
Providing the perfect warmth, the C800RVE wood burning fireplace creates a perfect setting when bonding over a glass of wine with your friends, or simply when taking a break from the hustle and bustle of the city. Learn more about the C800RVE wood burning fireplace by heading over to www.chazellesfireplaces.com.au today.