Cold Resistant External Shutters from Blockout Shutters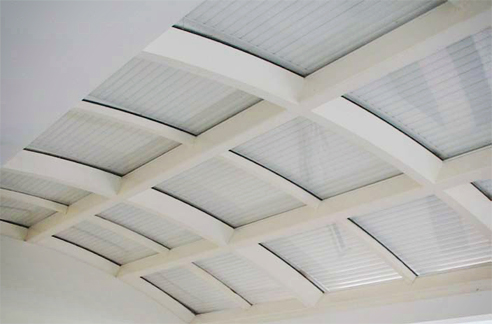 From their development in Europe hundreds of years ago, external shutters have evolved from simple manual timber shutters, 10 sophisticated automated aluminium roller shutters. They are now designed to accurately cover your windows and other glass areas to protect your building from weather conditions, especially in the colder months of the year.
Blockout Roller Shutters can reduce your building's heat loss through glass windows in winter by up to 70%. As the roller shutters are fitted externally, they create an insulated air pocket between the shutter and the window. This provides you with the following benefits:
A faster heating time and a warmer building.
Your appliances will operate more efficiently.
A saving of up to 30% in your heating bills through lower energy consumption.
A reduction in your greenhouse gas emissions.
A reduction in internal dampness caused by condensation on glass.
Cleaner and dryer windowsills.