Changing the Game: Commercial Outdoor Park Furniture from Stoddart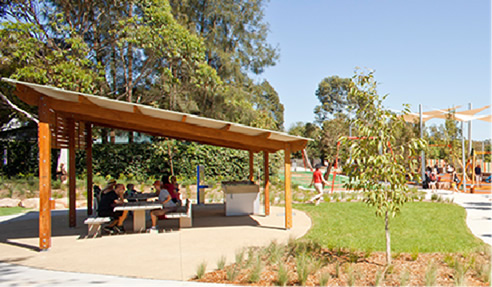 Commercial outdoor park furniture serves a functional role in urban design and landscape architecture. Although street furniture is now designed to promote comfort in public spaces, there used to be a time when commercial outdoor park furniture was considered only as a background accessory in urban planning.
The facade of urban design and architecture changed with the emergence of functionalism and sustainability. It created a sense of identity and perception, which now reflects when choosing the materials and design elements of the commercial outdoor park furniture.
Stoddart's Commercial Outdoor Park Furniture
Stoddart's 59 years of experience in stainless steel cladding and fabrication has put them front and centre in the evolution of architectural design trends, manufacturing systems and installation techniques.
The expert teams at Stoddart understand that the value and quality of the street furniture are subject to high expectations since it is considered one of the key elements of an effective urban planning. That's why careful consideration must be given to accomplish a seamless integration of street furniture in public spaces.
Furniture Planning. Planning starts with identifying the work area. This becomes the foundation wherein the design, function and integration of commercial outdoor park furniture come together. The work area can be a park, waterfront, playground, or recreational area. Stoddart has provided outdoor furniture in some of the busiest landmarks across Australia:
Darling Harbour - stainless steel sign blades.
Gold Coast Light Rail - safety steel bollards
Adelaide Airport - cantilevered roof walkways with custom perforated metal panels.