GRC Pits for Contractors from Mascot Engineering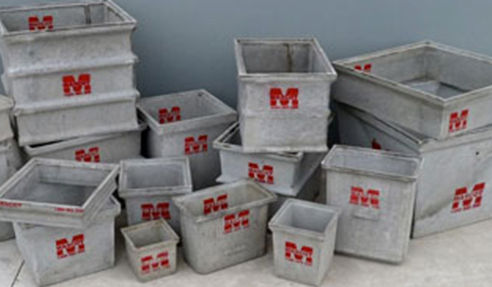 GRC Pits - Engineered for Contractors
If you're a plumber or electrical contractor you'll understand how important it is to use the correct product and method on site.
There are several considerations when it comes to the type of drainage or electrical pit you choose, although, without doubt, reliability has to be the number one priority.
In terms of the overall project, the type of pit that's used probably doesn't rank as highly on the scale of consideration as some other products and supplies on the project, however, it can make a significant difference to the contractor. The wrong pit choice or installation method could result in delays or added costs to the project.
Mascot Glass Reinforced Concrete (GRC) pits are made from a composite of concrete and alkali resistant glass fibre which provides the pits with structural reinforcement, eliminating the requirement for traditional steel frame reinforcement. Mascot's unique manufacturing method ensures that their GRC pits contain an even distribution of glass fibre throughout the entire product, improving the durability and strength of the product. This unique manufacturing method is what sets Mascot Engineering apart from other GRC manufacturers, whilst providing a product that is a true alternative to traditional concrete without the negatives of other lightweight materials.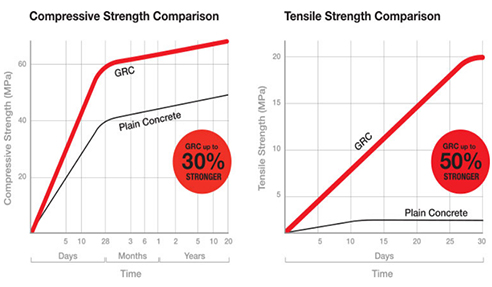 The key benefit to reinforcing concrete in this way is that the required strength is achieved in a thinner section. Traditional steel reinforced concrete pits are typically bulky and heavy to work with, leading to increased costs in delivery and specialised lifting equipment. Mascot GRC pits are lightweight in comparison, in some cases up to only one-tenth the weight of a steel reinforced concrete product. Mascot GRC pits are also extremely durable and will not crack or shatter during installation as is sometimes noticed with their polymer and plastic counterparts.
Mascot GRC pits are not only easy to manoeuvre on site, but pipe entries can also simply be made by the contractor during the installation, rather than by having entries core drilled by the supplier prior to delivery. See video below on quick knock method for creating pipe entries in Mascot GRC pits.
For more information on Mascot GRC pits, speak to one Mascot Engineering's technical team or visit www.mascotengineering.com.au.