Residential Skylights Sydney from Solatube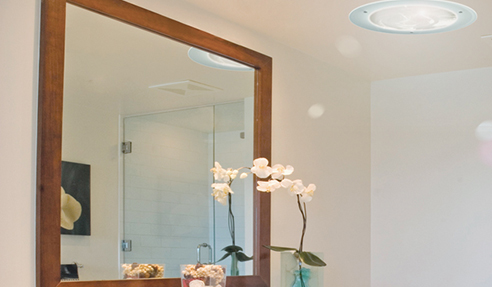 Experience Natural Lighting with Solatube Residential Skylights
Solatube residential skylights allow natural light into your home, brightening dark rooms with function and style.
The benefit of residential skylights are not limited to the personal well-being of homeowners and the environment. In action, skylights improve both physical and mental health by bringing life to a room. They also provide a sustainable natural lighting solution without energy consumption.
Why Choose Solatube Residential Skylights?
Solatube developed three distinct features that make their residential skylights unique;
Dome and Fitting - Specifically designed to capture low angle light, the Solatube Brighten Up series is able to get a maximum of 600% more daylight, even in winter. Custom-made flashing is also recommended to prevent leaks and deliver a durable plus attractive fit to the existing roof profile.
Tube - Solatube Residential Skylights have a built-in INFRAREDuction Technology to achieve high energy efficiency and long-lasting performance. The mechanism delivers less heat in summer and reduced heat loss in winter.
Diffuser - Whether it is round or square, Solatube has decorative options for residential skylights to match different home styles.
Discover more of the benefits and options of Solatube residential skylights by visiting www.solatube.com.au today.