Perforated Folding Doors for Universities from Trellis Door Co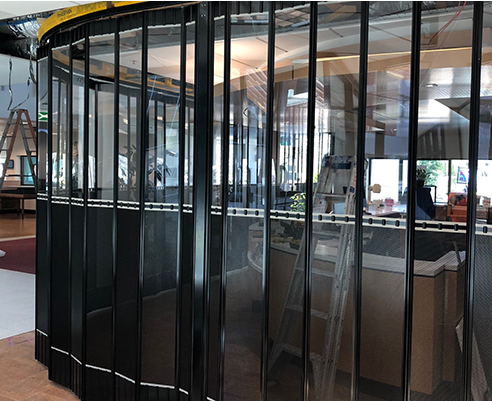 The Australian Trellis Door Company (ATDC) has recently completed a project at The Australian National University's Hancock Library in Canberra.
Specified by The Mill Design Company, the project involved the installation of ATDC's wide panel 300mm folding door in a black powder coated finish. Unique to this project was the special radius curved aperture, as well as the specification requiring the top half of the door to have a perforated mesh infill for ventilation whilst the bottom half had a polycarbonate infill. Like so many of ATDC's projects, the company had to deal with the challenge of sloping floors. Here, again, the adjustability in the throw of ATDC's down locking mechanisms assisted in achieving seamless lock up for the customer. For further technical information on these doors, visit www.trellisdoors.com.au.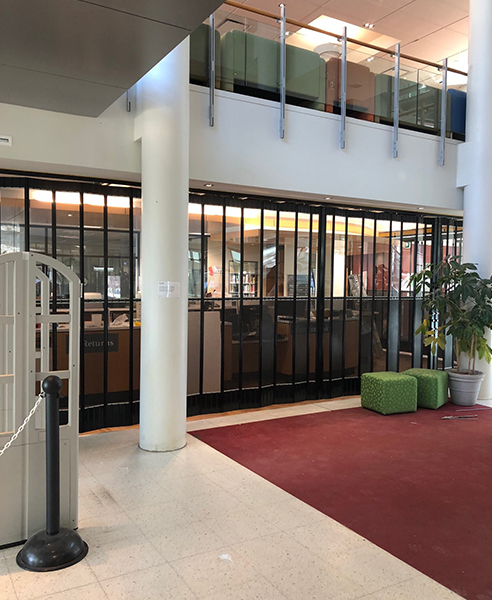 Project managers for the job were Boss Projects Group out of Kingston in the ACT.
ATDC is working on other prestigious university projects across Australia including at Deakin University in Burwood, Melbourne (specified by Ian McEwan Designs), and at the University of Geelong (specified by Baade Harbour Australia Architects for Barwon Health). For further detail on these projects, see the article here.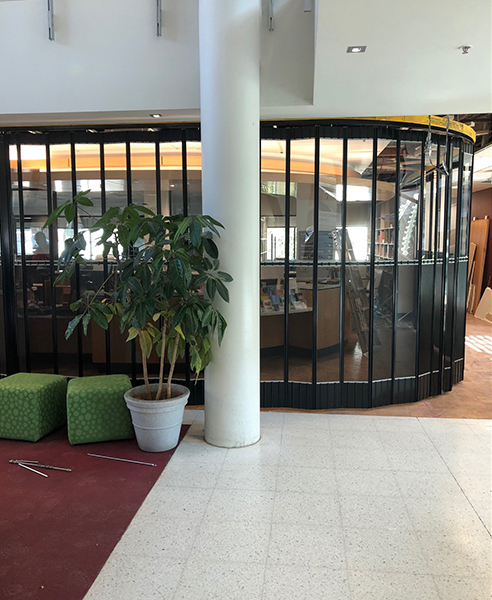 For further information on ATDC's stylish folding doors, please contact ATDC or visit www.trellisdoors.com.au today.