Expandable Security Shutters for Bowling Clubs from Trellis Door Co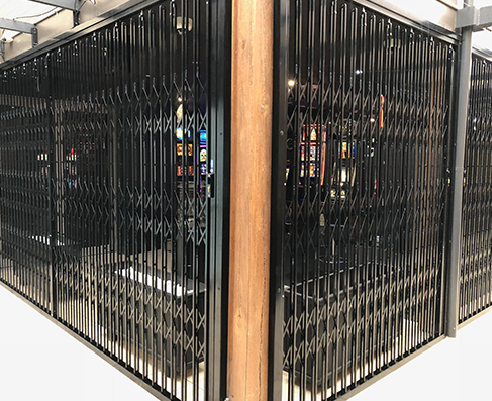 The Australian Trellis Door Company (ATDC) has recently installed its expandable security shutters at Kurri Kurri Bowling Club near Cessnock in the Hunter Valley.
This resulted from a need for the club to both protect its poker machines in their gaming rooms and assist in the club's compliance with NSW smoking laws which prohibits smoking indoors in licensed premises, plus requires smoking areas to be open to the outdoors so that the smoke from cigarettes is easily blown away. For further information on NSW, smoking legislation see our article here.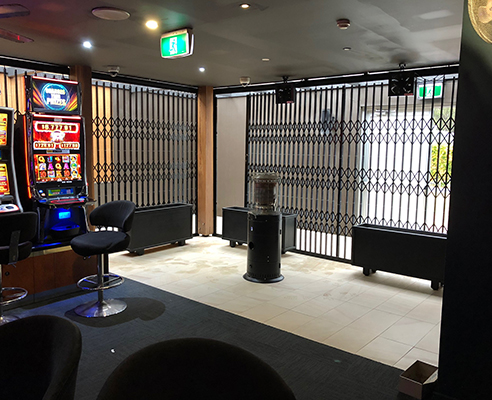 The shutters installed at the club are precision-engineered and custom made to suit each of the apertures. They are top hung from structural support RHS steel members, all designed, supplied and installed by ATDC and are powder coated black satin to blend in with the club's surrounding décor. The shutters offer full ventilation being an open grille type door with a mesh infill. They expand and fold out of the way when not in use occupying a mere 15% of their expanded width. They are fully framed, lockable, and secure.
ATDC's expandable security shutters are available nationally in Australia and are also exported throughout the South East Asian region.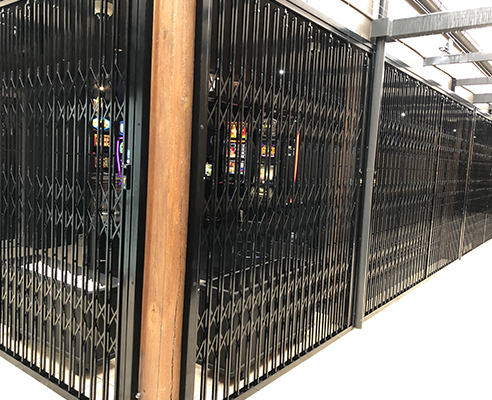 For further information, please contact ATDC or visit ATDC's website at www.trellisdoors.com.au today.