Urban Lighting Development Office in Dubai from WE-EF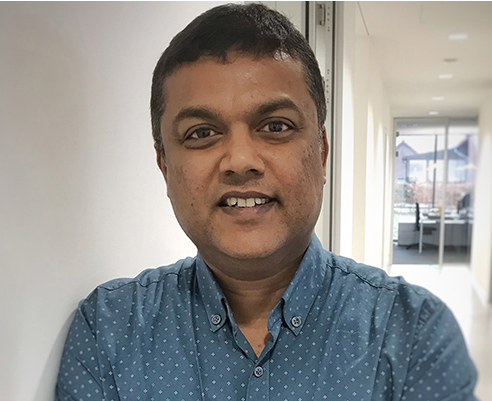 New WE-EF office opens in Dubai
To provide better support to light designers, architects, electrical consultants, and building owners in the United Arab Emirates, Kuwait, Oman, Bahrain, Qatar, and Saudi-Arabia, WE-EF has opened a representative office in Dubai. The new office began work in October 2018 and is a 100 per cent subsidiary of WE-EF LEUCHTEN GmbH & Co. KG, headquartered in the DMCC (Dubai Multi Commodities Centre) free trade zone.
In Ajith Gopinathan, WE-EF has gained a connoisseur of the local industry as a local employee. Ajith gained his professional experience in the light planning sector and his references include more than 10 years of expertise in the sales office of a large supplier of architectural lighting. He is thus ideally prepared for his most important task of providing support and advice to decision-makers and planners.
"In past years we have implemented various projects in the States on the Arabian Peninsula," according to Thomas Müller, Head of Sales at WE-EF Germany. "These are usually international specifications - that means projects that were planned in Germany, the United Kingdom, Australia or the United States of America, and implemented, for example, in Doha or Dubai. With the representative office in Dubai, we are additionally focusing on projects that are planned, awarded and implemented locally. In this way, we can establish a continuous business in the local market in addition to the international major projects."
The Emirate of Dubai continues to show its willingness to invest in the region. Several projects are at the planning stage there that are to be completed by Expo 2020, including not only structures exclusively for Expo but also urban development projects and new tourist attractions. In addition, Dubai boasts the highest density of architects and lighting/electrical consultants in the region. WE-EF can now react even more quickly to their ideas and needs and offer local support.
Visit www.we-ef.com to learn more about WE-EF products and services today.