Street and Area Luminaire Poles from WE-EF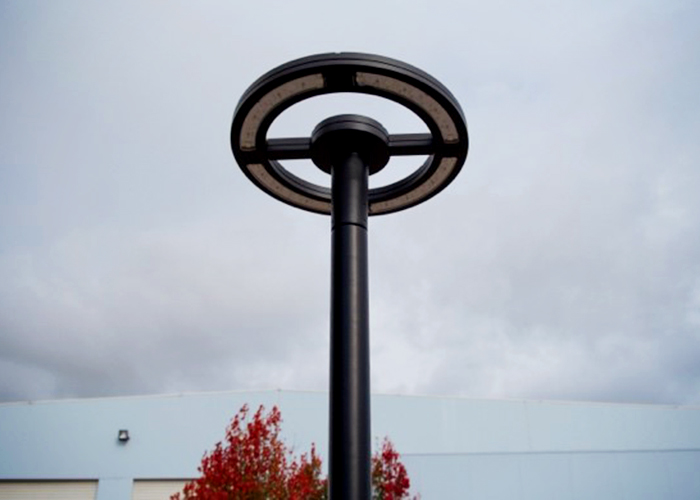 New AML-A series expands the wide range of WE-EF poles
With the new AML-A series, WE-EF offers attractive, straight poles from four to six metres in height that can be harmoniously integrated into all types of architectural contexts.
The base of the cylindrical aluminium pole, stepped at a height of 1.3 metres, has a diameter of 140 mm. Aluminium poles with a diameter of 102 mm are available for the use of VFL530, VFL540, CFT540, RMC320 and ZFT440 luminaires. If CFT530, RMT320 and RMM320 luminaires are used, the AML-A series offers poles with a diameter of 90 mm. As a result of the smooth transition, the pole and the luminaire head look like they have been cast in one piece and merge almost seamlessly into one another.
Developed specifically for the Australian/New Zealand markets and covered by a 10-year warranty, the AML-A poles feature WE-EF's proven 5CE Plus corrosion protection as a standard powder coating option which provides a long service life, even under the harshest environmental conditions. RAL9004 (Signal Black) and RAL9007 (Grey Aluminium) are the two standard finish options and other finishes available on request and at surcharge.
The AML-A poles have been assessed and certified according to AS/NZS 1170.2 Structural design actions.