Acoustic Moving Walls for Mt Gravatt TAFE from Bildspec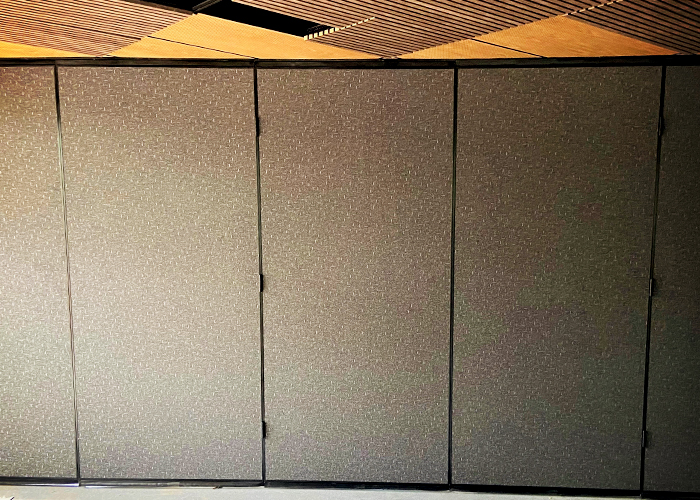 Bildspec Operable Walls have recently been installed in two new learning blocks at Mt Gravatt TAFE. These new learning spaces required acoustic moving walls with a high acoustic rating of 52Rw (Dw 45) around their Theatre Stage Studio in one block, and to partition off a Theory Learning Space in the other block, when required.
These movable acoustic wall panels were specified with a brilliant textural product called Autex Etch, with a Pattern named Stitch, and in the colour Noir. This gave the folding doors a very functional finish not only acoustically, but aesthetically, as the pattern creates interest and dimension.
Incorporating a Matt Black frame to tie into the black material, the overall look achieved is sophisticated and smart. Autex call the finish "a visual layer of expression, a wall fabric combining design, colour, and texture."
Bildspec lead the industry with our manufacturing/install times due to our superior Australian-made materials and components. We look forward to helping you with your next Operable Wall System in Brisbane. For further information please visit our website at www.bildspec.com.au.