Sealing Natural White Quartzite with Stain-Proof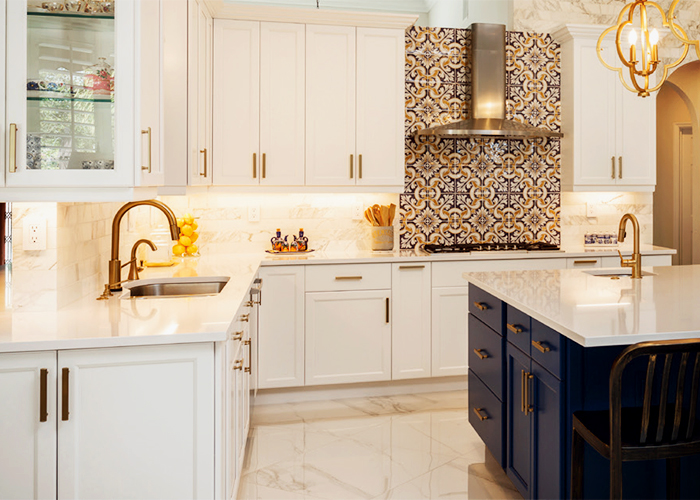 White quartzite is a popular choice for residential applications; From countertops to flooring, outdoor kitchen surfaces, and cladding. Because of the inherent porous nature of this stone, natural quartzite needs sealing. Stain-Proof by Dry-treat, a market leader in the development of high-quality sealing products offers superb protection when sealing natural quartzite.
Quartzite, when compared to quartz, is easy to maintain and does not turn yellow when exposed to the sun - making it ideal for both indoor and outdoor use. While naturally stain-resistant, quartzite can further be protected with a highly efficient natural stone sealant. Often confused with quartz, the main difference between the two is that quartzite is a completely natural stone, while commercially produced quartz is typically made up of 75% mineral quartz and 25% non-quartz fillers.
Stain-Proof's Premium Impregnating Sealer offers excellent stain protection and remains a trusted brand in more than 40 countries. Their highly efficient sealing solution is also available in a water-based variant. For further details on effectively sealing natural white quartzite, get in touch with Stain-Proof by Dry-treat via www.drytreat.com today!
STAIN-PROOF by Dry-Treat Profile
1800 786 617 (Toll Free) or (03) 9338 9851
30-32 Assembly Drive, Tullamarine, Vic, 3043