Perforated Screens for UTS Sydney by Universal Anodisers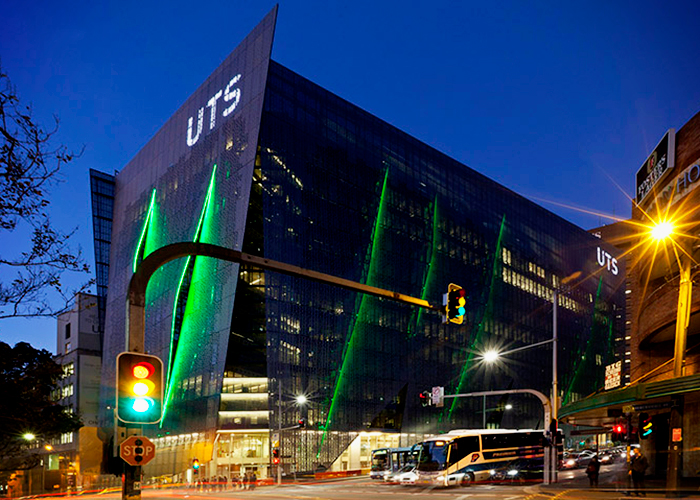 Universal Anodisers proudly handled the anodising of the state-of-the-art perforated screens installed on the UTS in Broadway, Sydney. The aluminium perforated screens feature a binary code pattern designed by Denton Corker Marshall, representing the underpinning computer-programming language.
To complement the appearance of these perforated screens, the architects-in-charge particularly requested an interference anodising colour finish from Universal Anodisers. The reflective and refractive colour of the screen is the product of an optical interference colouring, which tends to differ depending on the current weather conditions. The interference anodising colour has significantly given life and long-term lustre to the facade, yielding a unique aesthetic that you cannot achieve with a traditionally painted surface.
Perhaps you have a current or upcoming project that also requires top-quality anodising? Don't hesitate to get in touch with Universal Anodisers. For more information, visit www.universalanodisers.com.a today!