Window film stars in the energy debate - Australian Window Association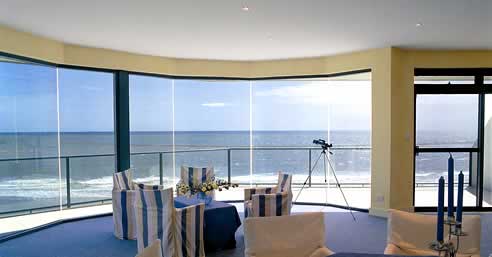 According to the Australian Greenhouse Office, Australia's seven million households produce one fifth of the country's total greenhouse gas emissions, largely through electricity . When you consider that up to 40% of a typical Australian home's energy can be lost through the incorrect use of windows, the amount of wasted money and energy that is literally 'flying out the window' becomes alarmingly clear.
The Window Film Association of Australia and New Zealand (WFAANZ) offers a compelling and environmentally-sound solution to this problem for energy-conscious home owners, buyers, owner builders and renovators - window film.
In a positive step for global warming, as of 2003 all new Australian homes have been designed to comply with the energy efficiency requirements as set in the Building Code of Australia. Choosing window film is a clever option for home owners, designers and builders to meet these compliance regulations.
Rob Hamilton, President of WFAANZ, comments, "Home owners need to know there is a viable and visually-appealing window option that will save money and the environment. Window film can be specified for new windows yet to be installed or it can be retrofit to existing windows. Either way, window film will significantly improve the energy rating of the whole home."
As well as lowering energy costs and controlling solar heat gain, additional benefits of window film include improved comfort, fade protection, ease of installation, privacy, safety and security.
Rob said, "Thick curtains or cumbersome blinds are not your only choices anymore. Dressing your windows with energy efficient and affordable window film means your views and access to natural light and ventilation do not need to be sacrificed for the sake of the environment, money, or even nosey neighbours."
Further to this, windows with film provide a constant source of light that is not available if curtains are drawn or blinds are down. This equals more reductions on the energy bill and greenhouse gas emissions, as lights are not used as often.
New technologies mean window films now offer a greater variety of shades, colours and performance levels; and are designed to survive the harsh Australian climate with scratch resistant coatings for protection and metallic layers for colour stability. Most window film manufactures provide a minimum 10 year warranty on their products and many products come with a lifetime warranty on residential applications, so the benefits will last.
"WFAANZ sees itself as a major stakeholder in the energy debate. We take our environmental obligations seriously," Rob said, "The globe is warming at a phenomenal rate and WFAANZ is proactively helping to reduce the effects of this wherever possible. As the energy crisis heats up, reducing greenhouse gas emissions is something WFAANZ encourages all Australians to aim for," Rob said.
About WFAANZ
A non-profit organisation, WFAANZ is dedicated to improving the standard of product and installation of window film in Australia and New Zealand; promoting the performance, values and cost effectiveness of solar control window film; and is a reliable voice for the window film industry at all regulatory levels.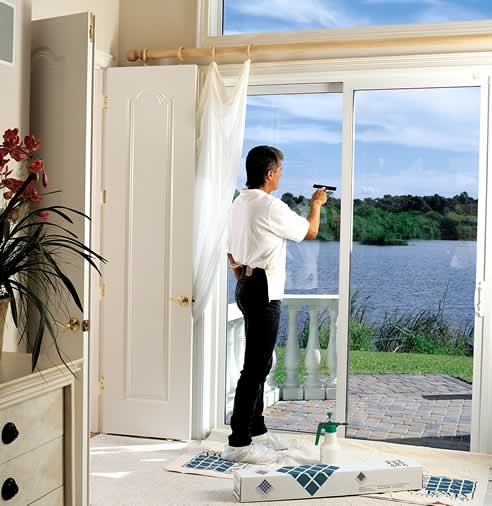 Window film and energy facts
1. What is solar control film?
A polyester-based thin film of material is attached to windows and/or doors. Polyester offers crystal clarity and can be pre-treated to accept different types of coatings such as adhesives. The material can also be metalised and easily laminated to other layers of film. It can be dyed or metalised by either vacuum coating or sputtering, to produce a variety of colored and spectrally selective films.
2. How does it work?
When sunlight strikes glass three things can happen:
The energy can pass through the glass = transmittance.
It can be reflected away from the glass = reflectance.
It can be absorbed by the glass = absorption.
Solar film reduces the amount of visible light transmitted through glass, so reducing glare and increasing privacy. The reflective qualities of solar window film are well known and absorption rates are low.
3. How will I know what product to use to meet compliance?
Depending on your particular circumstances, many different products may be suitable. The first step is to contact your nearest WFAANZ member, who will guide you through the Australian Building Codes Board requirements and find which Climate Zone you live in. That will help determine what level of solar protection you need.
4. What is the cost comparison?
Costs of standard solar control films compare favorably against more traditional treatment types, such as shading devices. Installed costs of solar films typically lie between $50 to $80 per square metre depending on performance needed and film type. Shading devices can be anything from $150+ per square metre.
5. Some old films looked ugly and at night you could not see outside. Has this problem been fixed?
Technological advances have improved both the appearance and performance of window film, ensuring both aesthetic quality and daytime privacy. Today's window films are available with a low reflective internal coating to enhance night-time visibility.
6. What is the warranty on solar control window film?
Most, if not all, manufacturers warranty their window film products. Warranties for film cover most potential defects such as demetalisation, peeling, bubbling, delaminating and color change. Further warranty information can be obtained by consulting each manufacturer directly.
7. What types of window film are there?
There are three basic categories of window film:
Clear (non-reflective).
Dyed (non-reflective).
Metalised (reflective).
Clear film does not contain any metals to reflect solar radiation and is usually a Safety Film, offering safety protection and UV control to help reduce fading.
Dyed film contains no metals and is considered non-reflective. This type of film provides glare and fade control and reduces heat gain by solar absorption.
Metalised film has extremely thin layers of metals deposited directly onto the polyester film substrate. These films have tremendous solar control properties because they can reflect away significant amounts of solar radiation. The two basic manufacturing processes for metalised films are vapor coating and sputtering.
Metalised film means that a metal is applied as a layer (coating) onto a clear polyester film, to which another layer of polyester film is laminated. These products are excellent solar control films capable of rejecting over 80% of all solar radiation. The thickness of the layers can be controlled, which results in films having varying levels of visible light transmission. In general the lower the visible light transmission (VLT), the higher the solar heat rejection.
Sputtering is a versatile process as several layers of different metals can be applied to a single piece of film resulting in unique colors and higher levels of selective transmission. Sputtered films have excellent heat control properties.
Generally, the most effective solar control films in terms of solar heat rejection are metalised films that have a low VLT in the 15 to 20 percent range, and a high heat rejection factor in the 70 to 80 percent region.