Young Fireplace from Cheminees Chazelles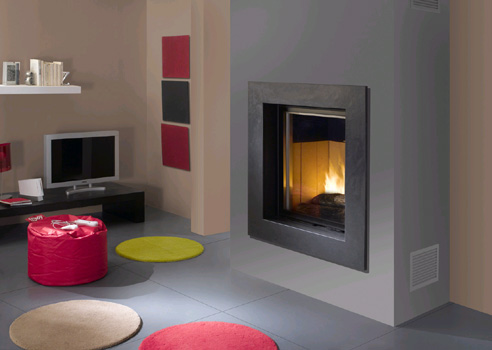 Clean lines, cutting-edge design and pure elegance - enhance the primal grandeur of flame with the Chazelle's Design Collection.
Unmatched and previously unimagined within the Australian marketplace, the Design Collection is like no other. It is singular. It is original. It is inspired.. Heat your entire house or bask directly in the warmth of a glorious blaze, secure in the knowledge that you have chosen the pinnacle in European fireplace technology and design.
Among the unique qualities of the Design Collection is the incredible door system; slide the door up, down or sideways for a stunning open fire, or keep it closed for the efficiency and safety of slow combustion.
With Chazelle's Design Collection, your artistic vision need never be trapped within domestic confines again. Instead, you can realise your dreams.