Black Kitchen Cabinetry Stains and Coatings from Mirotone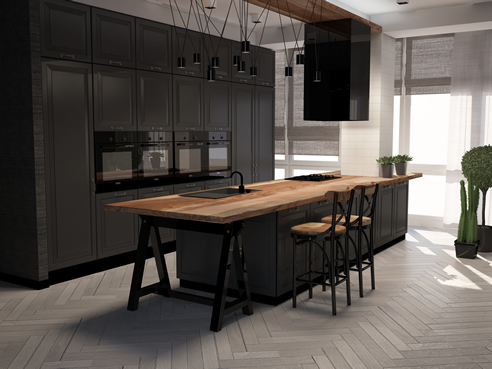 Is black the new white in kitchen designs?
It is estimated that somewhere between 80-90% of kitchens built in the past few years are white-on-white with touches of colour to create subtle effects on the senses.
And, why not? White is a safe colour, it doesn't date, and most people generally prefer a white kitchen that they can add their own touches to. But, have you thought of having a black kitchen?
The past couple of years have seen renovation shows continually pushing the boundaries with innovative and unique kitchen designs and colours that many would say "looks great, but how would that work in my home"?
Designing the perfect colour combination and style for your kitchen will usually result in a marathon session of internet searching for inspiration, but you need to ask yourself the following questions before you dive in:
What is the style of your home?
How much natural light does your home have?
What type of layout do you want for your space? and
Most importantly your budget!