Engineered Decorative Floor Coatings from Durable Floors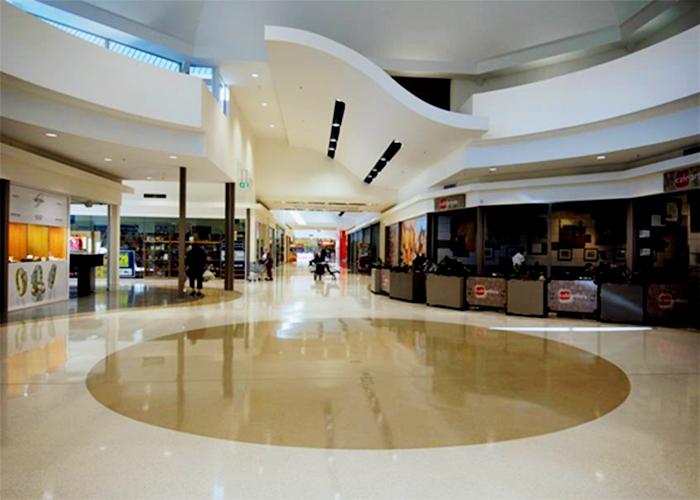 Durable floors have an unmatched selection of engineered industrial and commercial flooring toppings and coatings.
Decorative Floor Coatings
Architectural Terrazzite
Terrazzite was developed for the commercial market by one of the largest resin manufacturers in New Zealand, Nuplex. It is an architecturally designed stone finish that is resin-based and can be laid at a minimum of 6mm thick on most sound floor surfaces. Very little additional weight is added to the floor. Extremely durable and suitable for heavy foot traffic areas it is suited for any refurbishment. Terrazzite can be laid over existing floors giving architects and designers the ability to change old-style terrazzo or ceramic tiles to modern seamless flooring. Then end result is durable, has low maintainenance plus saves on cost and time of removing the existing floor.
Architectural Terrazzite has an excellent aesthetic appeal. It is mixed on site, trowelled, diamondground, and polished. The final effect is determined by both the resin base colour and the choice of marble chips. The only limitation is your imagination with an unlimited choice of colour with or without a chip appearance. The floors may be laid in colour patterns, with borders, metal dividing, or in any effect preferred.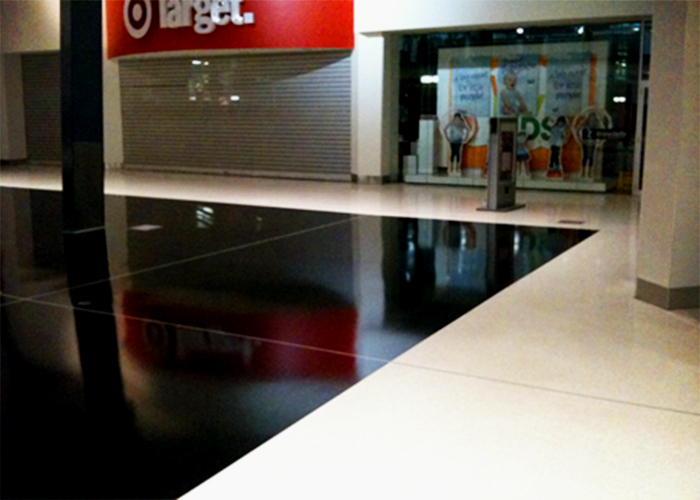 There are different types of application for terrazzite to suit your needs;
Architectural Terrazzite (Polyester Based) - A blend of coloured polyester resin, coloured marble aggregate, and filler that can be trowelled over existing concrete, tiles, or terrazzo surfaces. This polyester based system is fast curing (1.5 hours or drying time), which means no down time for business plus offers a broad range of design features and colour options with long term durability - ideal modern decorative floors for high traffic use.
Standard has installation odour for 3 hours where ZV, an environmentally enhanced version, is an odour free system with zero volatile organic compounds.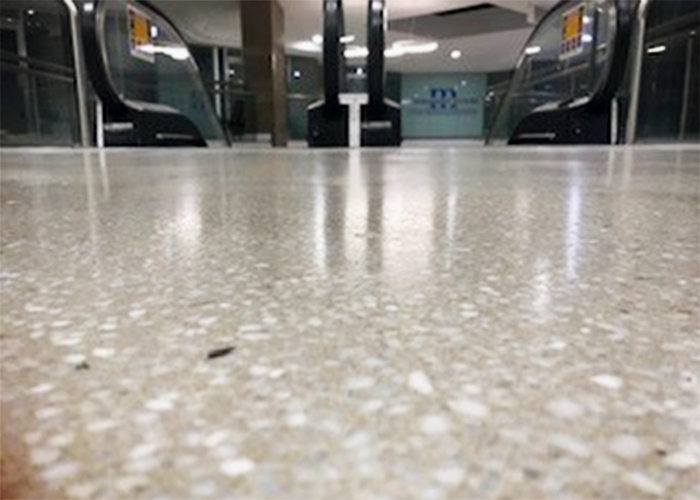 Polyurethane Terrazzo (Cement Based) - Uses a cement matrix, has 3 hours curing, and has no odour. This system is usually thicker and heavier than an epoxy system. It offers a wide colour palette to create beautiful surfaces, and some can be used outdoors.
Epoxy Terrazzo - Uses an epoxy matrix to bind the aggregates with a 12 hour curing time. Its chemical resistant and it has tensile-compressive strengths not found in cement-based systems. Excellent for multi-coloured patterns or intricate designs and is durable.
This system is lighter than other terrazzite systems and it has the lowest maintenance cost due to non-absorbency. Epoxy terrazzo can be installed with minimal dividers providing seamless characteristics for sanitary areas or aesthetic purposes.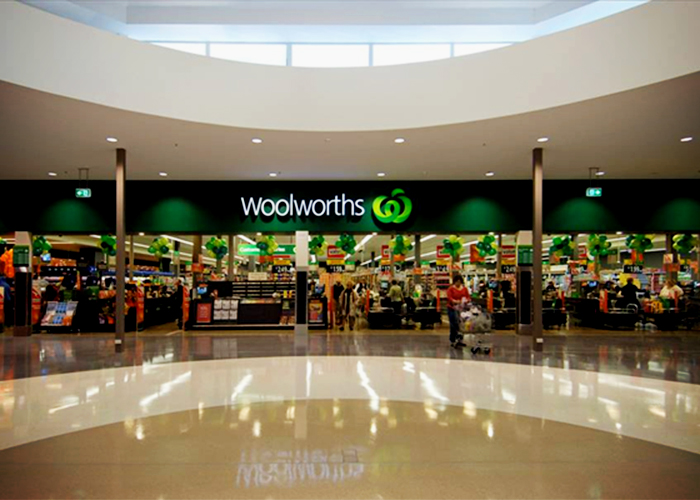 Epoxy Floor Toppings
Specifically designed for the food industry, epoxy floor toppings provide a heavy duty flooring system combined with graded silica quartz aggregate, is available in a number of coloured applications, with quick set rates for minimal business disruptions, and zero odour options.
Epoxy resin floor toppings are a trowel applied coating for the prevention of corrosion in concrete surfaces in strong chemical environments. They can be used with fiberglass laminate, and in fill applications of concrete surfaces. The acid resistant versions provide excellent resistance to both organic and inorganic acids.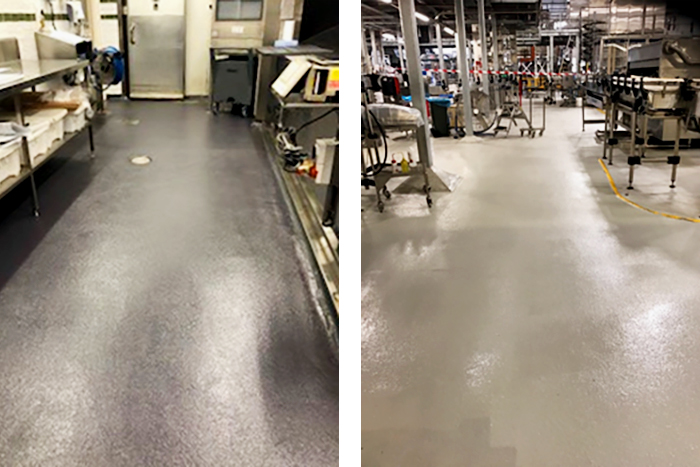 High solid epoxy coatings are heavy duty epoxy floor coatings for use over concrete floors and drains where protection from corrosion and chemicals is required. Recommended for use in food, beverage, oil and chemical, automotive, marine, fertiliser manufacturing, and warehousing environments.
Polyurethane resin floor topping is an industrial grade flooring topping system specifically designed for the Australasian food industry. Resin is blended with specially graded silica quartz aggregates to produce a floor system that is hard and durable, resistant to impact, abrasion, thermal shock plus chemicals or food acid, yet is non-porous, hygienic, and easily cleaned.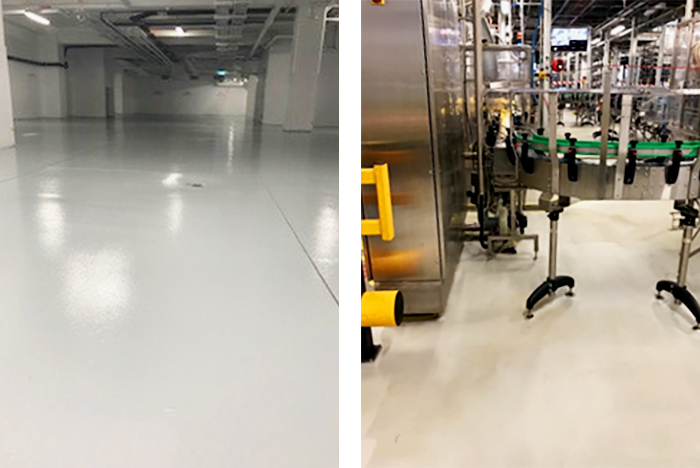 Vinyl ester trapping is highly chemical resistant and able to withstand even higher temperatures and greater chemical exposure than standard industrial flooring.
MMA resin floor topping is a combination of resin with specially graded silica quartz aggregates to produce a floor system that is hard and durable, resistant to impact, abrasion, thermal shock, plus chemicals or floor acids, yet is non-porous, hygienic, and easily cleaned. MMA is fully bonded to the concrete to prevent water creep. It may be used as a clear finish or as a plain coloured (non-aggregated) finish.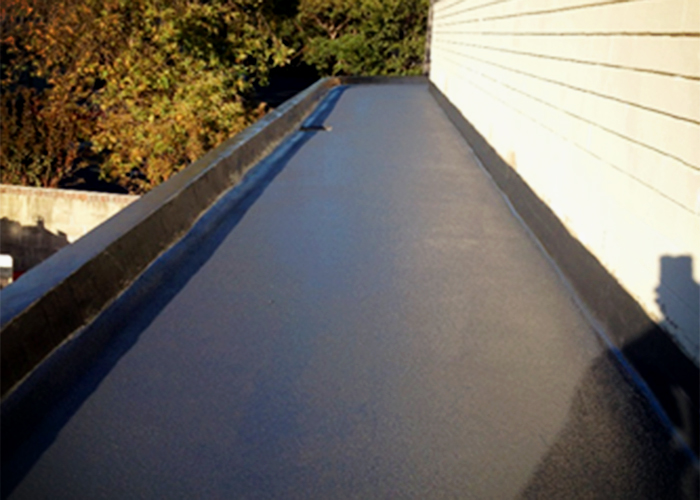 For more information regarding Engineered Decorative Floor Coatings from Durable Floors, visit www.durablefloors.com.au.