Lightweight 3000 Litre Grease Traps from Mascot Engineering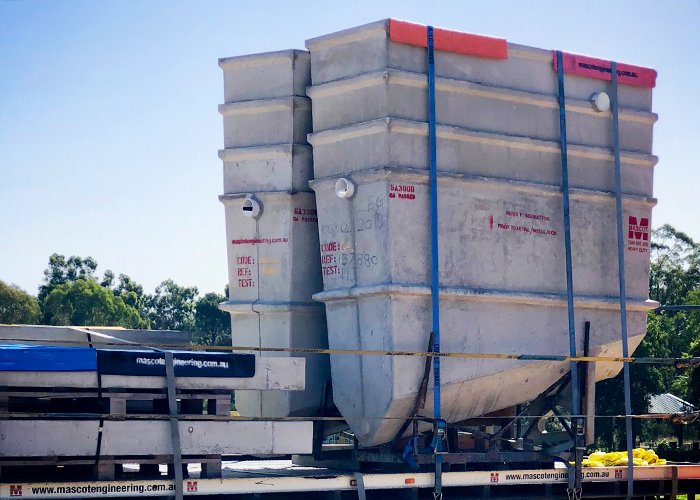 Mascot Engineering's Lightweight 3,000L Grease Trap - Ready for Installation
Sydney Water have updated their list of authorised pre-treatment devises and our 3,000L Grease Trap manufactured from our unique Mascot GRC (Glass Reinforced Concrete) has been added to the list.
Our 1,000L and 2,000L Grease Arrestors have been approved and installed in the Sydney Water system since the 1980's. Actually, back then they were known as the Metropolitan Water Sewerage and Drainage Board (M.W.S. & D.B. Sydney) and their name features in some of our old catalogues and technical specifications (we're pretty sure the Telex number at the top of the page doesn't work anymore).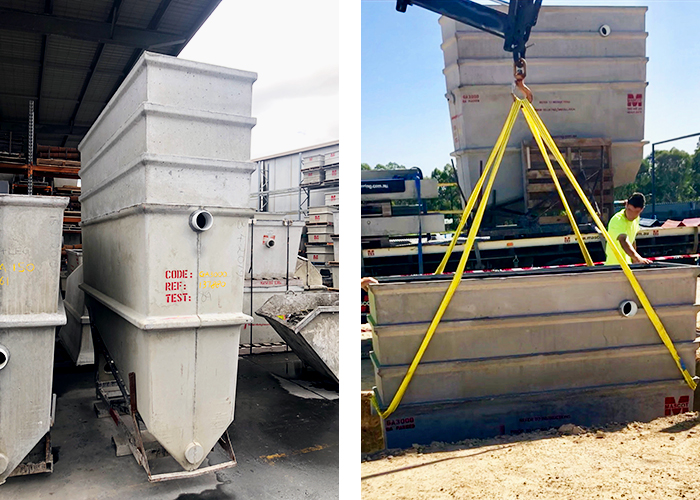 When looking at larger tanks like a 3,000L, the material the unit is manufactured from plays an important role. There are a number of plastics (polyethylene, PVC, polypropylene), fibreglass and stainless steel versions however there are only two manufacturers using concrete and only one using Glass Reinforced Concrete (GRC).
The traditional concrete tank weighs in at a hefty 6.3 tonne! You'll need some serious lifting gear to manoeuvre that into place on site... or you could choose a Mascot GRC 3,000L Grease Arrestor. Weighing in at under a tonne (890kg), handling and installation is much simpler.
Mascot GRC Grease Traps are authorised and used all over Australia and they're still made here in Sydney by an Australian owned, family business. The next time your project requires a 3,000L Grease Arrestor and you want to ensure longevity with concrete, give us a call.