Custom Luminaires for Brisbane Parkland from WE-EF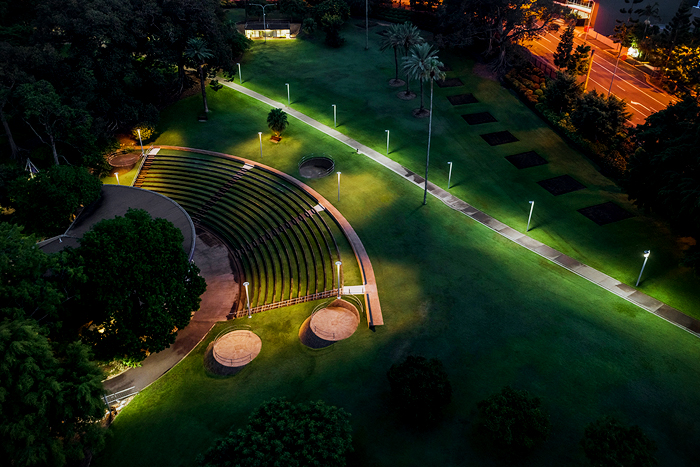 Roma Street Parklands achieves greater efficiency
With a year-round calendar of events and many daily visitors, Roma Street Parkland, Brisbane, has continued to evolve since its opening in 2001 enabling it to remain one of the truly significant urban parks in Australia.
Operators of the parkland wanted to ensure it would sustain an efficient user experience well into the future. In order to achieve this, City Parklands Services, which is part of Brisbane City Council, decided to upgrade the lighting throughout the popular park reached by just a 10-minute walk from the city centre.
With designer gardens and sprawling lawns that wind around 16 hectares of stunning parkland, the area is host to a range of lighting equipment and effects, including several hundred post top luminaires used for essential pathway lighting.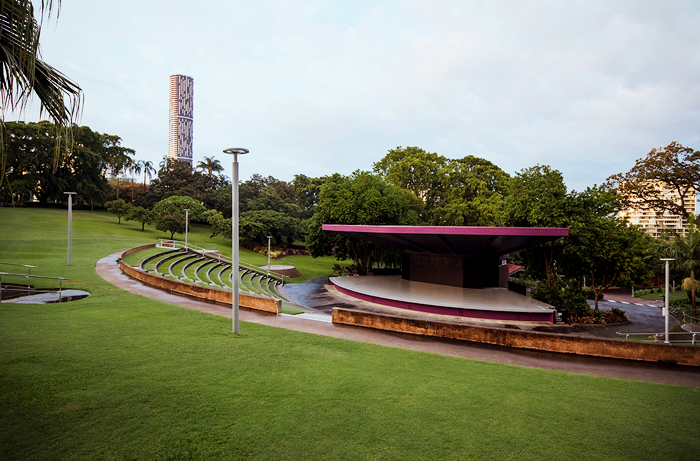 When City Parkland Services was considering the replacement of the luminaires, they contacted the Queensland WE-EF sales partner, Raylinc Lighting in Brisbane; "The brief was to replace indirect existing post tops through Roma Street. We proposed RFL530 street and area luminaires with a custom pole-top bracket to work with the existing poles," said Mark Hoppe from Raylinc.
The incumbent luminaires at Roma Street used a 150 W metal halide lamp with a life of around 8,000 hours.
"Replacing these with the RFL530 meant using just a 55 W head replacement with a 60,000 hours life," said Hoppe.
WE-EF produced a mock-up of the luminaire and used a local pole company to customise a bracket that fitted the top section spigot of the existing poles.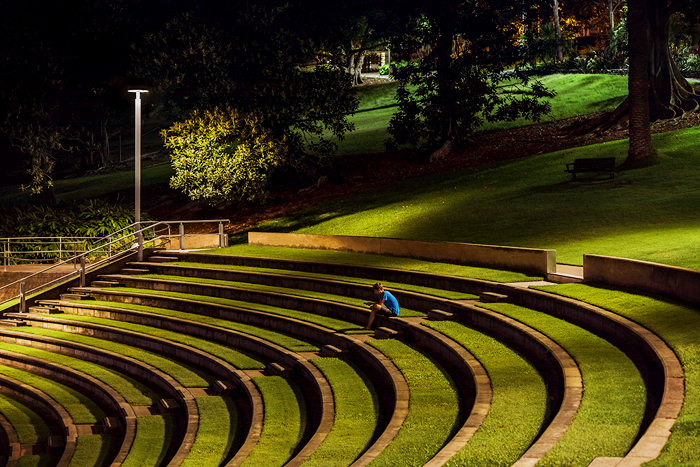 "By using the [S70] side-throw distribution optic, the set spacing was achieved without installing additional poles," noted Hoppe. "Each RFL was supplied with a six-metre pre-wired tail of cable that could be dropped down into the pole - this saved installation time."
There were several reasons why the client decided to use WE-EF products, including visual comfort, sustainability, warranty, after-sales support and performance.
"The security guards love the new lighting because it doesn't pixelate the image on CCTV, as opposed to indirect light. They loved the clarity of the image," Hoppe explained. Using the [S70] side-throw beam optic also allowed greater control of the light and ensured glare control and less disturbance of fauna in the parkland.
"The other interesting point with LED is its instant restrike, whereas with metal halide there is a time delay," Hoppe said. One of the biggest drivers of the project, however, was energy efficiency, which was reduced by one-third while still utilising a luminaire with a long life plus the provision of a 10-year warranty. "All together, we have supplied around 250 luminaires for this project," Hoppe added.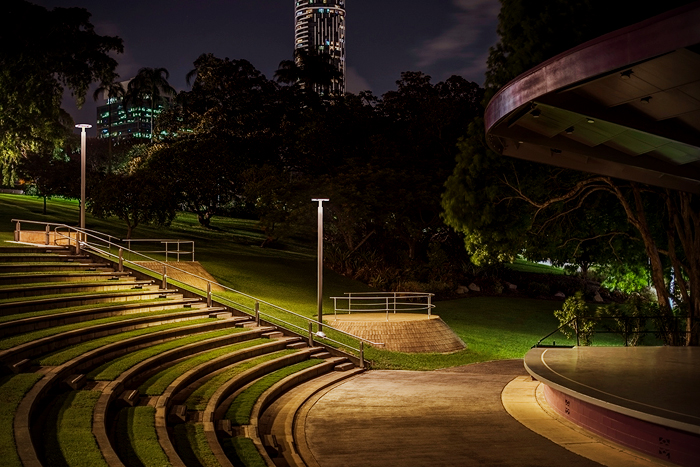 Raylinc has also been working with Roma Street Parkland to upgrade existing WE-EF luminaires to new LED versions. These include: CFT540 for framing the amphitheatre; ETC330 for tree lighting; FLB440 for façade lighting; and PFL240 for roadway lighting.
The new CFT540 luminaires replaced the previous indirect post tops in the amphitheatre. These luminaires consume 36 W and are fitted with a DALI control system allowing dimming of the lighting when the stage is used. The warmer 3000 K colour temperature of the CFTs creates a clear visual separation from other park areas and a welcoming atmosphere for amphitheatre visitors.
"There is a continuous thinking about making this space more appealing through the use of LED technology," Hoppe explained, adding that the technical support offered to City Parkland Services has created a close working relationship.
Photography: Jackie Chan.