Radiant Underfloor Heating for Tiles & Stone from Amuheat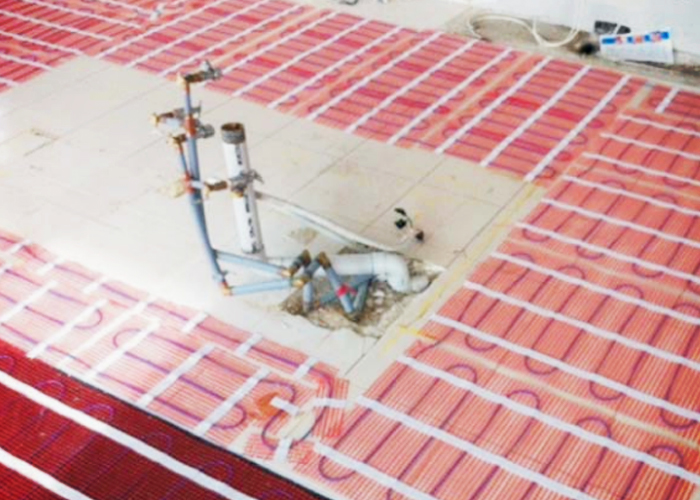 Luxury, energy-efficiency, and cutting edge programmable thermostats are among the hallmarks of Amuheat radiant underfloor heating solutions. Tested and approved to the relevant standards as per the Australian building codes, you can rest assured that your underfloor heating system will perform better for longer. Amuheat radiant underfloor heating systems offer a faster and higher ROI than traditional systems on the market.
Amuheat's portfolio consists of different radiant underfloor heating units, each suited for different floor types. Heating systems ideal under tile and stone floor types include:
Hydronic Screed - installed above the subfloor in a sand cement screed.
Cable Mat - electric in-screed heating that is safely and discreetly installed in a sand cement screed under a tile or stone floor.
Hydronic Slab - installed into the concrete slab.
Slab Heat Cable - electric in-slab underfloor heating embedded in concrete floors.
Thin Cable Mat - electric in-tile adhesive installed directly under the new tile floor, above the slab, screed, or even existing tiles.
From sales and design to installation and support, Amuheat boasts a passionate team that will provide the best of radiant underfloor heating products. For more information, head over to www.amuheat.com.au today.
Sydney: (02) 9114 6934
Melbourne: (03) 9018 9552
1/13 Brumby Street, Seven Hills NSW 2147