Stylish Operable Walls for Warner Music from Bildspec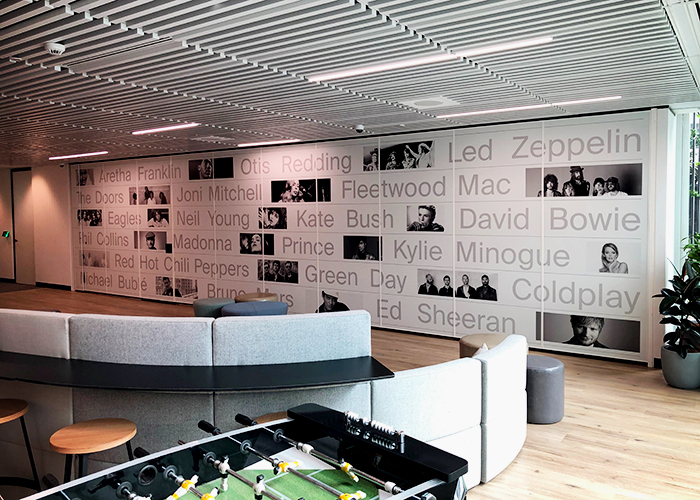 Stylish, Functional Operable Walls for Warner Music
Bildspec was recently engaged to provide operable walls at Warner Music's new Head Office in Pyrmont, Sydney. Warner Music are one of the largest record labels in the global music industry, and it was imperative that the performance and aesthetics of our product supported their culture and image.
Warner Music wanted to be able to use moveable walls to easily reconfigure the room, thereby creating a flexible, modern, and open space which could be used as an informal area to enable their staff to relax away from their busy open-plan work area. Furthermore, the wall would enable them, when required, to create a performance space for live bands coinciding with soft launches of new albums or showcasing new musical talent.
High acoustic performance was an important part of the design brief and retractable bottom seals were utilised to overcome reverberation issues caused by the new polished concrete floors. Aesthetically, the walls needed to appeal to a young, artistic, and high-functioning demographic.
The project was a big success. Bildspec supplied a high-acoustic functioning product which looked the part. The walls allow very little transfer of sound between the relevant spaces, and have thus totally transformed their work area.
For more information on the product installed please click here or for any further information please contact today, via bildspec.com.au.