New Street Lighting for the Tullamarine Freeway by WE-EF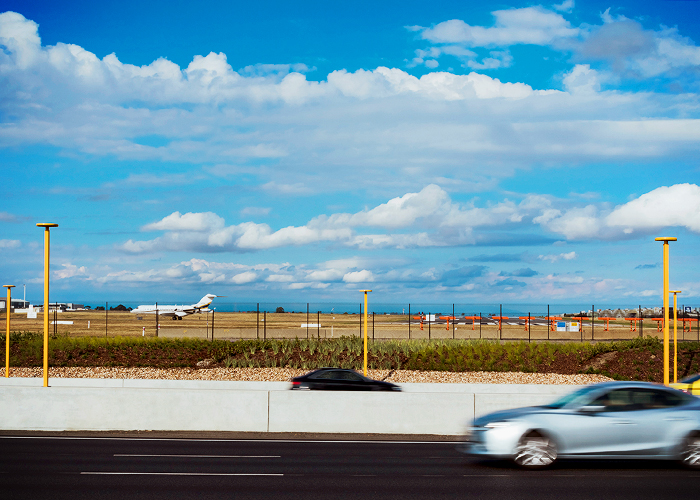 Lighting changes Melbourne's major airport link to the city
A section of Melbourne's Tullamarine Freeway has been given a complete image change after a lighting upgrade. The new street lighting has vastly improved the visual appeal and functionality of the area while also delivering considerable energy and cost savings.
The Tullamarine Freeway is one of the busiest freeways in Australia, carrying up to 210,000 vehicles per day and linking Melbourne Airport to the city centre. As part of the CityLink upgrade, a stretch of lighting (about two kilometres) was re-designed by Lendlease in association with WE-EF Sales Partner Buckford Illumination Group. The two companies worked together to come up with a concept and design to replace sodium lighting along the Tullamarine Freeway near Essendon Airport.
The primary objectives of the lighting scheme are to provide an efficient and technologically advanced solution that utilises existing pole spacings and achieves V3 lighting category.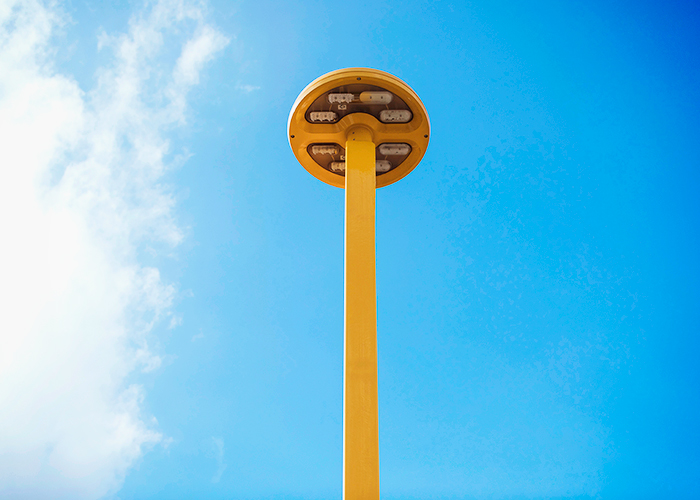 "We also needed to meet the aviation authority's requirements and propose the lighting that would be dark sky compliant (no upward light spill)," Mr Anthony Strangis of Buckford Illumination Group said.
While Lendlease's project manager Tim Lennie considered other technologies and luminaires for the lighting design, WE-EF products were chosen due to their superior performance and uniqueness.
"There was also the fact that we could provide customisation with no issues and meet a short lead time," Mr Strangis noted. WE-EF were able to supply more than 80 units of a customised version of their RMT320 street and area luminaire, with product housings air freighted from WE-EF Thailand and assembled in Australia to meet the project deadline.
The RMT320 LED pole-mounted luminaire has a versatile choice of beam distributions, depending on the lighting task. Made from marine-grade, die-cast aluminium, the RMT320 is available in four standard optics, from streetlighting to pedestrian distributions. It is also available in one-sided and two-sided light output versions. The iconic circular design of the RMT320 features in a number of high-profile designs around the world, including Sydney's Bondi Beach.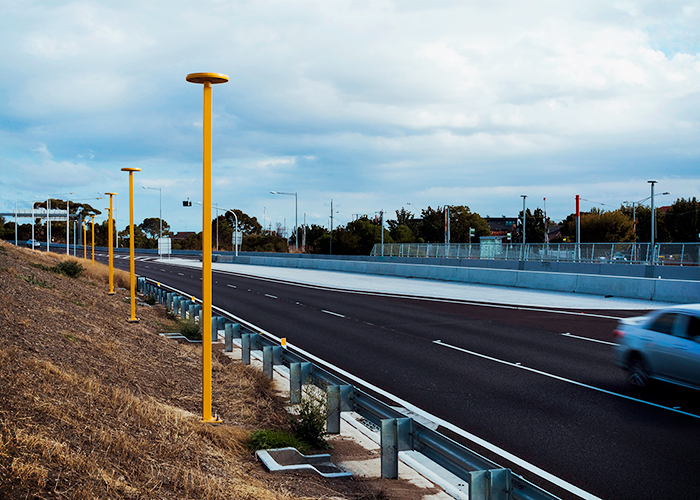 While it may seem like a straightforward application at the Tullamarine Freeway, the project did present a few challenges.
"The client's initial concept was to use two different luminaires side-by-side," Mr Strangis explained. "We were able to convince them that one product could do the same job. Second, we needed to show that the aesthetic would work in that space, given it was round rather than a traditional square or rectangular product."
WE-EF provided a sample of the luminaire, a graphic mock-up that showed what it would look like in the space together with AGi calculations demonstrating that it would be compliant. The luminaire also had to incorporate other 'smarts' such as emergency sensors. The customisation of the product was related to the specific colour required by the client, which WE-EF was able to accommodate without adding extra production time.
Prior to the lighting upgrade, this stretch of the Tullamarine Freeway was "dimly lit and looked yellow."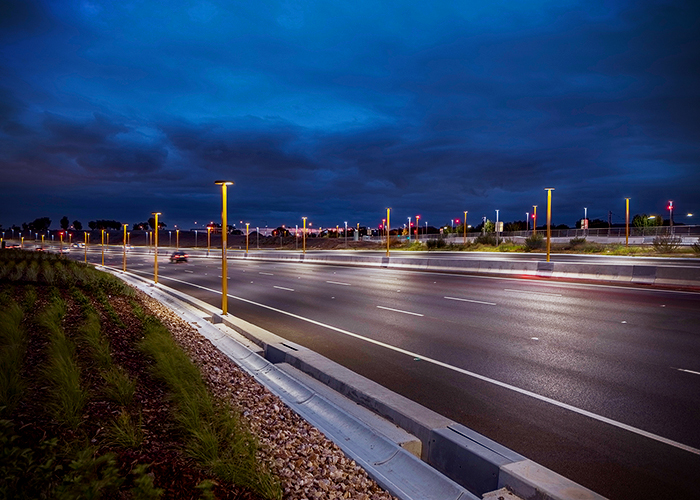 "Now you can see quite clearly what is going on, making usage of the roadway easier and enabling motorists to see the off-ramps more clearly... the place looks brighter and more pleasant," Mr Strangis said. Other benefits from upgrading the lighting to the LED post-top luminaire are provided in energy and cost savings. The reduction in energy is around 25 per cent and there will be no lamp changes required, which previously had to be made.
There is more to come in regard to lighting upgrades on further sections of the Tullamarine Freeway, and the client will be looking to WE-EF to provide solutions due to the success achieved to date.
"The client loves it, they think it looks new age, the luminaires are better than what was there before and feedback from those using the roadway is that the space looks modern and refreshed," Mr Strangis said.