Custom Printed Splashbacks for White Kitchens by Innovative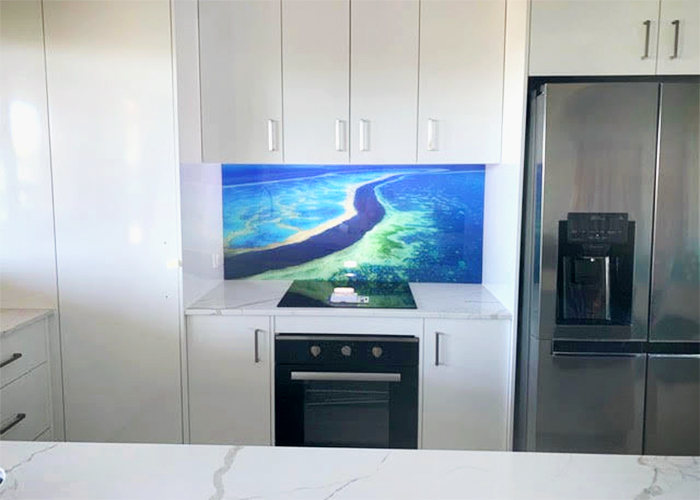 Add contemporary character to your sleek, pure white kitchen with an artful, custom designed splashback. Innovative Splashbacks' custom printed splashback complement white kitchens nicely and are an excellent option if you're looking to spruce up your kitchen's style.
Innovative Splashbacks are popular for their personalised acrylic splashbacks that look identical to glass but are 25 times stronger despite their light weight. Australian made, these decorative wall panels are stylish, versatile, easy to install, plus fit for both residential and commercial projects. Being waterproof and offering a high heat resistance of 80°C (better than glass), Innovative Splashbacks' custom acrylic splashbacks offer excellent application benefits, including removing the worry of yellowing or fading through time.
When specifying Innovative Splashbacks for your ready-to-install, custom wall panel, all you need to do is submit any high-resolution image, graphic, or pattern and expect a quick turnaround time in any part of Australia. Find out more about these cost-friendly, custom printed splashbacks ideal for white kitchens and more by visiting Innovative Splashbacks at www.innovativesplashbacks.com.au today.