Saint-Gobain's Solar Gard blocks out over 99% of UV rays!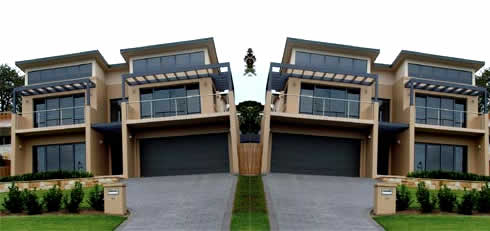 When home owners in Mona Vale, on Sydney's north shore, wanted to reduce the glare and heat entering their home they contacted one of Saint-Gobain's local window film installers, Premier Tint, to solve the problem. They succeeded and, in the process, gave the home a facelift that has enhanced its street appeal and possibly even its value.
The owners wanted to enjoy the views over Pittwater Bay from a home filled with light. The extensive use of glass in the house design fulfilled their requirements, but the interiors were exposed to the sun. The front of the house faces a feeder road, so privacy was also an issue.
As soon as Premier Tint saw the house they knew that they could offer a cost-effective solution. Saint-Gobain's Solar Gard solar control window film was the all-in-one solution that has fixed the glare, privacy and heat problems. Solar Gard blocks out over 99% of the sun's UV rays, over 80% of the sun's glare and over 60% of total solar energy, which has made the home much more comfortable. The owners were very happy with the result. They achieved the privacy and cooler living that they desired, and their home now has a modern-looking exterior that has dramatically lifted its appearance.