The FLA780 floodlight new from WE-EF Lighting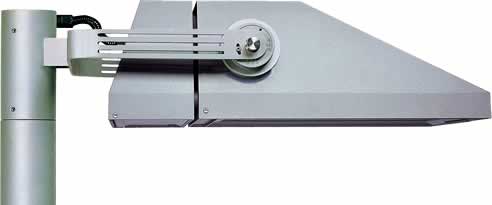 The FLA780 is designed for the lighting of large areas such as sports fields, airport aprons, mining and industrial sites. The FLA780 is available in 1000w and 2000w with metal halide lamps and 600w and 1000w with high pressure sodium lamps.
The FLA780 is a full cut-off asymmetric floodlight with zero light emissions above 90° and tightly controlled candela intensities in the critical high angle glare zone between 70° - 90°. These are essential considerations when dealing with light trespass and "Dark Sky" concerns.
Like all WE-EF products, the FLA780 is a high efficiency, quality product designed specifically for exterior applications. It is IP66 rated and features WE-EF's 5CE corrosion protection system and IOS Innovative Optical System.
The FLA780 is the largest of WE-EF's FLA700 series of area floodlights. The series is suitable for area and street lighting, allows for wattages ranging from 20w to 2000w, is trunnion mounted and fitted with protractor scales for ease of aiming. The range is suitable for mounting heights from between three and twenty metres.