Eco-Friendly Self-Cleaning External Venetian Slats from Evaya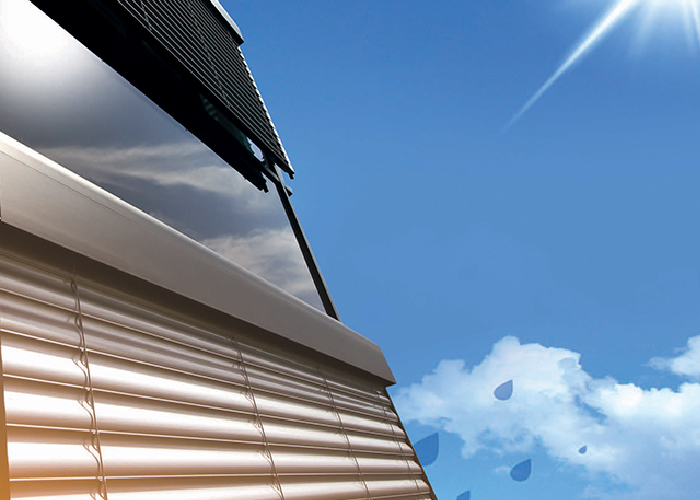 Evaya focuses not only on the manufacture and supply of external Venetian slats but also on their maintenance without overspending on time and budget. Discover the new eco-friendly and self-cleaning technology for external Venetian slats by Evaya - the MECOPROTECT® coating.
Through the power of photocatalytic activation, MECOPROTECT® becomes hydrophilic under irradiation by UV light. It converts organic substances into carbon dioxide and water to which dirt or dust can't easily adhere, hence less time and effort for cleaning. Even small quantities of water can dampen the whole coated surface, meaning, unattached particles are automatically washed away, keeping the external Venetian slats clean.
With a thickness no more than few microns, MECOPROTECT® is almost transparent, perfectly blending to any top coat or gloss. Made with completely safe and environmentally-friendly titanium dioxide, the coated strips will remain harmless from application to future use and undiminished by UV light.
For more information, contact Evaya or head on over to www.evaya.com.au.