Operable Walls for Wesley Mission Conference Venue by Bildspec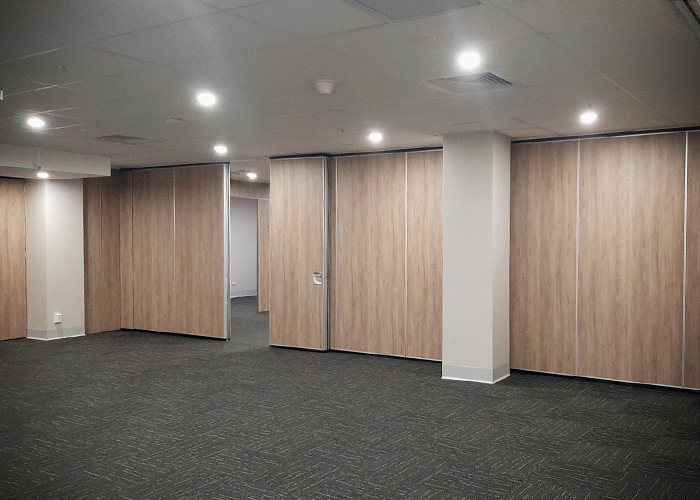 Operable Walls for Wesley Missions' State-of-the-art Conference Venue
Bildspec recently installed their operable walls at Wesley Mission's Pitt Street conference venue in the Sydney CBD. Wesley Mission are a Christian charitable organisation that are committed to helping people of all ages and abilities experience a more fulfilling life. This includes support for mental health, the disabled, home care, suicide prevention and much more.
Their Pitt Street location is one of Sydney's premier conference venues, fully supported by in-house catering and their on-site audio-visual team. With more than 20 years' experience in the hospitality industry, servicing a diverse range of clients from the public and private sectors, their state of the art facility is suitable for a wide range of events, including annual general meetings and board meetings, product launches and exhibitions, seminars and training days, roadshows and concerts, lectures and examinations, and more.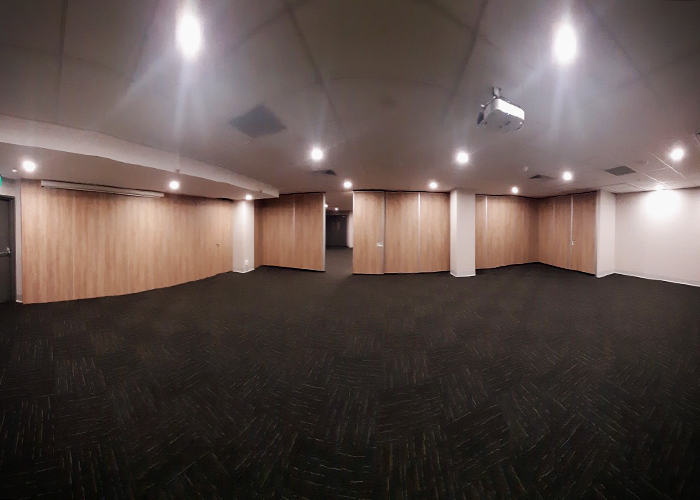 This state-of-the-art location required moveable, operable walls of the highest quality and flexibility, necessary to provide efficient acoustic separation between their various conference spaces, as well as between the conference areas and the main assembly/atrium area. Bildspec's operable walls easily achieved their purpose, allowing individual spaces to be made larger or smaller, depending on the needs of their various clientele on an ever-changing basis, whilst at the same time meeting their on-site acoustic requirements, and also complying with the strict double-egress requirements of the venue.
As a charitable organisation, Wesley Mission were, understandably, very budget driven, requiring Bildspec to work with them to source a cost effective face finish which did not compromise the aesthetic goals of the organisation. For more information on the product installed please click here or for any further information please contact our office via bildspec.com.au.