High Design Aluminium Siding - AlumiPro by Cedar Renditions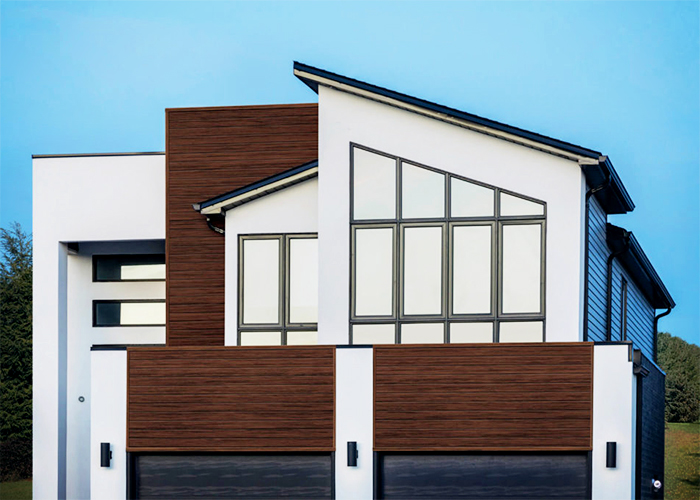 Don't settle for ordinary - Royal Building presents AlumiPro by Cedar Renditions, a high design aluminium siding that will take your home cladding to the next level. It has earned the attention of leading architects and designers because of its compelling classic yet contemporary finish based on stunning wood aesthetics. On top of its first-class design, it has a streamlined presence of a thicker gauge aluminium siding, accounting for a more durable, adaptable, and easy to maintain cladding.
Made from recyclable aluminium, this high design aluminium siding is resistant to water and moisture ingress plus impervious to cold. They come in a choice of complementary and adaptable woodgrain colours, including Cedar Bark, Amberwood, and Charwood. All AlumiPro styles are ideal for a broad range of exteriors like board & batten, shingle, and stone. Need not to worry about installation time and costs, this aluminium siding solution is easy to install, enabling owners to achieve a high-value exterior with minimum fuss.
For more information about AlumiPro by Cedar Renditions, visit www.alumipro.com.au today.