Amberwood Aluminium Cladding by Cedar Renditions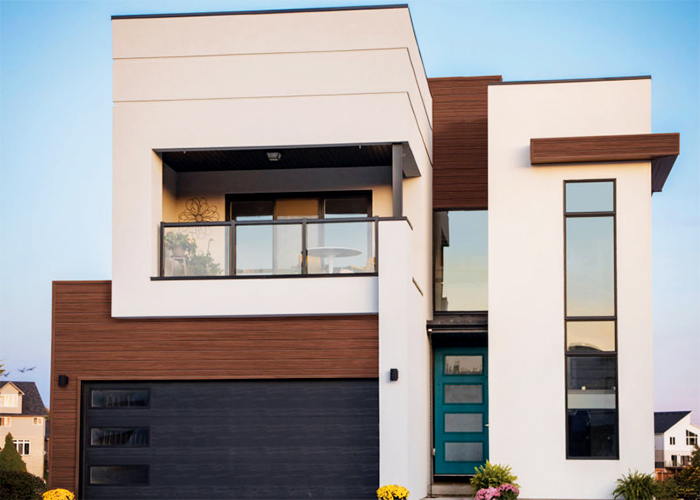 AlumiPro by Cedar Renditions is the ultimate aluminium cladding choice. Renown for its adaptability, aesthetic appeal, and unrivalled durability, it effectively sets the bar for quality home cladding. Amberwood is just one of three beautiful timber-look finishes AlumiPro is available in and features a soft, chocolatey colour.
Cedar Renditions aluminium cladding combines contemporary aesthetics with a distinctive, streamline thick gauge aluminium. This results in an incredibly strong exterior layer that is water-resistant, impervious to cold, and pest-proof. Utilising overlapping boards, unwanted seams are removed from the picture and longer lengths are able to be achieved. AlumiPro Amberwood aluminium cladding therefore yields a long-lasting, maintenance-free, and stunning exterior facade.
Amberwood AlumiPro from Cedar Renditions complements a broad array of exterior design schemes, including shingle, stone, and board & batten. It is also compatible with all Cedar Renditions accessories. To know more about this beautiful amberwood aluminium cladding, visit www.alumipro.com.au today.