New Surface Mounted Wall Luminaires from WE-EF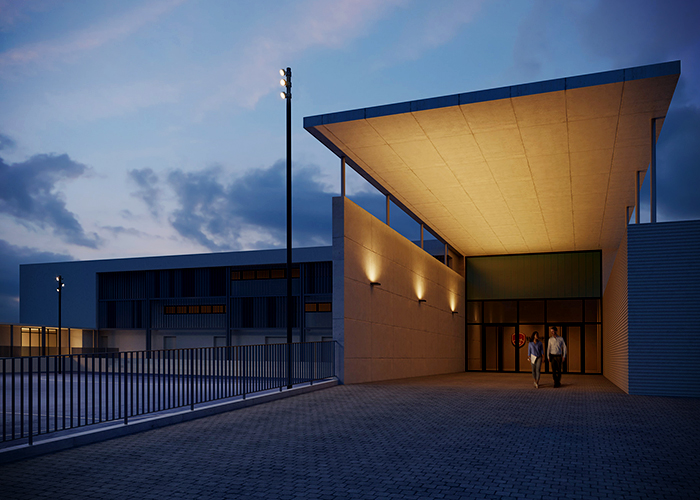 The new WE-EF PLS400 and RLS400 surface mounted wall luminaires extend the design scope for exterior lighting
The new PLS400 and RLS400 wall mounted luminaires from WE-EF combine creative and functional lighting components that accentuate facades and passages, showcase the shapes and textures of buildings, highlight structural details, and assist with orientation in thoroughfares.
They are characterised by their wide-ranging areas of application as they can be used both as uplights and downlights to illuminate the walls and floors above or below them. The proven WE-EF LED lens technology ensures precision lighting.
Tailored to the respective lighting task, the series offers variants with symmetric light distribution as well as with asymmetric side or asymmetric forward throw beam characteristics. With their high lumen packages of up to 6,900 lm, PLS430 wall luminaires can also bridge longer distances and are ideal as uplights for illuminating awnings or canopies.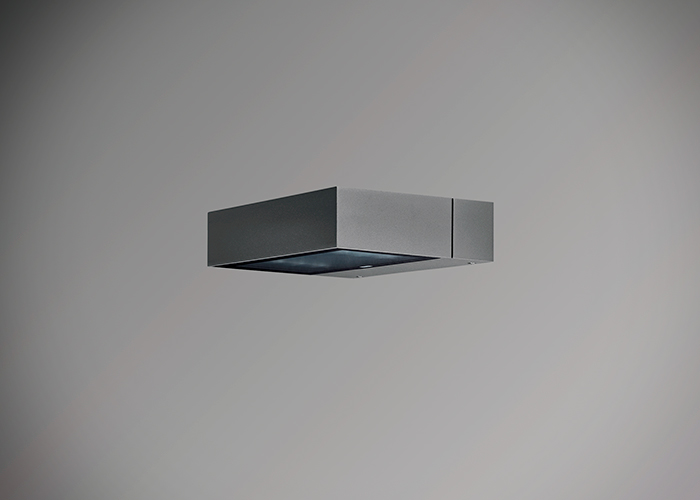 PLS400 wall luminaire.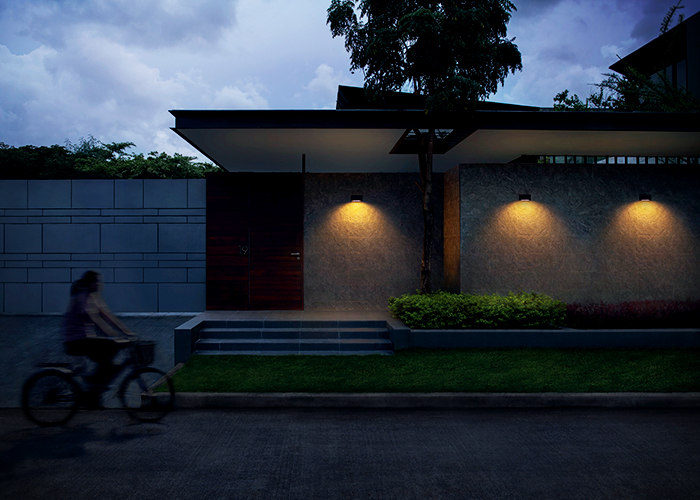 RLS400 wall luminaire.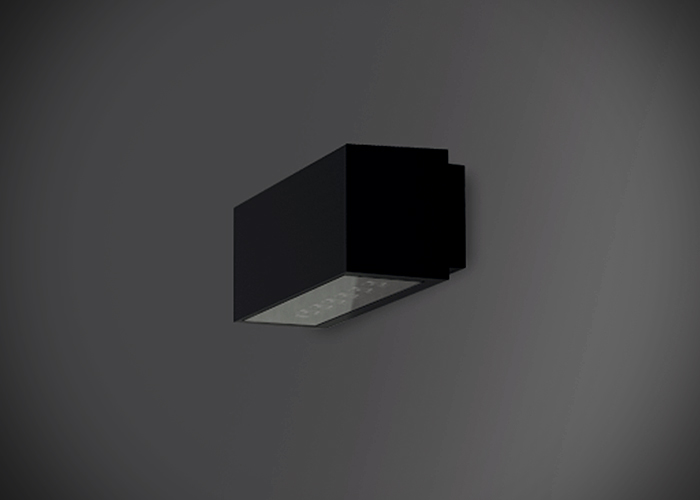 RLS400 wall luminaire.