The baby change table revolution from the RBA Group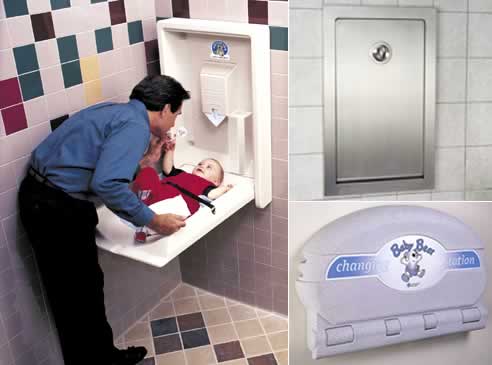 Ever walked into a public washroom and been horrified at the conditions of the baby change tables? Well, there is good news for you as Koala & RBA now have an exhaustive line of baby change tables which include the Microban Antimicrobial additive which makes the baby change table resistant to mould, bacteria and other nasties.
Our baby change table range also includes a full length steel-on-steel hinge mechanism which provides control and support for the user. Our variety of different baby change tables means that RBA can cater to any budget or design requirement. Our stainless steel finish baby change tables are a perfect complement for ultra modern rooms. When purchasing an RBA baby change table you receive peace of mind, as RBA ensures you have a 5 year warranty which reflects the high quality of our products. With service and quality that is just as good as our products, RBA's baby change tables are the perfect match for parents, carers and children.